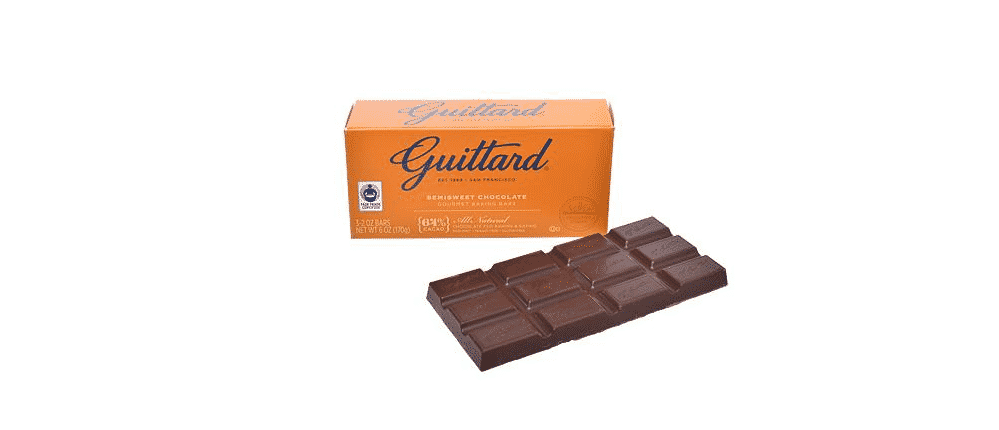 Okay, so you have a sweet tooth, and you are constantly looking for dessert recipes? Well, guess what? Almost every dessert has chocolate in it. However, choosing the right chocolate is essential since it impacts the flavor, aroma, and texture of the desserts and dishes.
So, we are sharing the Guittard chocolate review in this article because they have a high rank in the chocolate industry. Let's get going!
Guittard Chocolate Review
First of all, they are hands-down the most favorite choice of everyone who is into the creamy and rich textures. Similarly, it has a deep chocolate aroma and flavor. The best thing about this chocolate brand is that it has been operating (and making delicious chocolate) for around 150 years now. That's to say, because they started off in 1868 and are based in San Francisco. Even more, they use the French methods, which makes us fall in love with the taste.
Guittard ensures to source and uses the highest quality of chocolate, promising higher excellence standards. Guittard sources their cocoa from the growing regions, promoting sustainability in their regions. As far as the chocolate is concerned, it's needless to say that Guittard is giving a new name to the chocolate. The best thing about Guittard chocolate is the versatility since it can be used for making hot chocolate, baking recipes, and even martinis.
Products
They have designed an extensive range of products, such as chocolate chips, baking bars, wafers, and cocoa powder. Even more, these products are readily available in different high-end retailers. To be honest, Guittard provides the real chocolate experience (the genuine chocolate) at an affordable price. Also, their chocolate products are suitable for home baking, pastry chefs, professional chocolatiers, and cake makers all the same.
Proportion
When we look at the origin, it's the same for every product and uses the same French tradition. If we look at their chocolate chips, it has 46% cocoa, and the chocolate is well 100% real chocolate. All their chocolate products are free from gluten, and you don't have to worry about peanuts and tree nuts either (it's free from all these things). If you are a cookie monster (we mean, cookie fan), chocolate chips from Guittard are perfect for them. Also, the baking bars are exceptional for cookies.
Taste & Ingredients
According to some of the users, they have never had better chocolate, and that too, with the best ingredients. As for the chocolate chips, there is no unpleasant bitter aftertaste which the majority of other companies have. Some people suggest that they use real vanilla, cane sugar, non-RBST dairy products, and soya lecithin in the chips. Even more, Guittard uses the real vanilla, which promises a pleasant aroma and taste (of course, it's costlier).
In addition, they have added a chocolate-like snap to the products, but it doesn't disturb the silky and smooth texture. As for the texture, it's creamier than every other product out there. In addition, they ensure the perfect level of sweetness (not too bitter and not too sugary either). When it comes down to cocoa balance, the chocolate products have a combination of dairy balance and rich chocolate aroma and flavor. But hey, they don't use powdered milk, which is a great plus.
On the contrary, some people believe that Guittard is too expensive; it is but promises worth of each penny. If we ponder about the taste, they make a perfect taste for baking (but can be eaten on their own as well). In addition, you need to keep in mind that Guittard chocolate chips are not dark chocolate or semi-sweet; it's the milk chocolate chip. As a result, the taste will be amazing, accrediting to the milky fats and sugar content.
Guittard has surely outdone themselves (and maintained their reputation) with the chocolate products. For instance, they have ensured professional and accurate measurements that lead to perfect proportion and flavor. The taste is pretty much fulfilling, and the smooth texture is to die for. Above all, they have chocolate experts on board that test and taste each batch to ensure consumers get only the best.
The bottom line is that Guittard chocolate is famous for its chocolate chips. They have other products too for professional and home baking. All in all, it's a thumbs-up from our side!