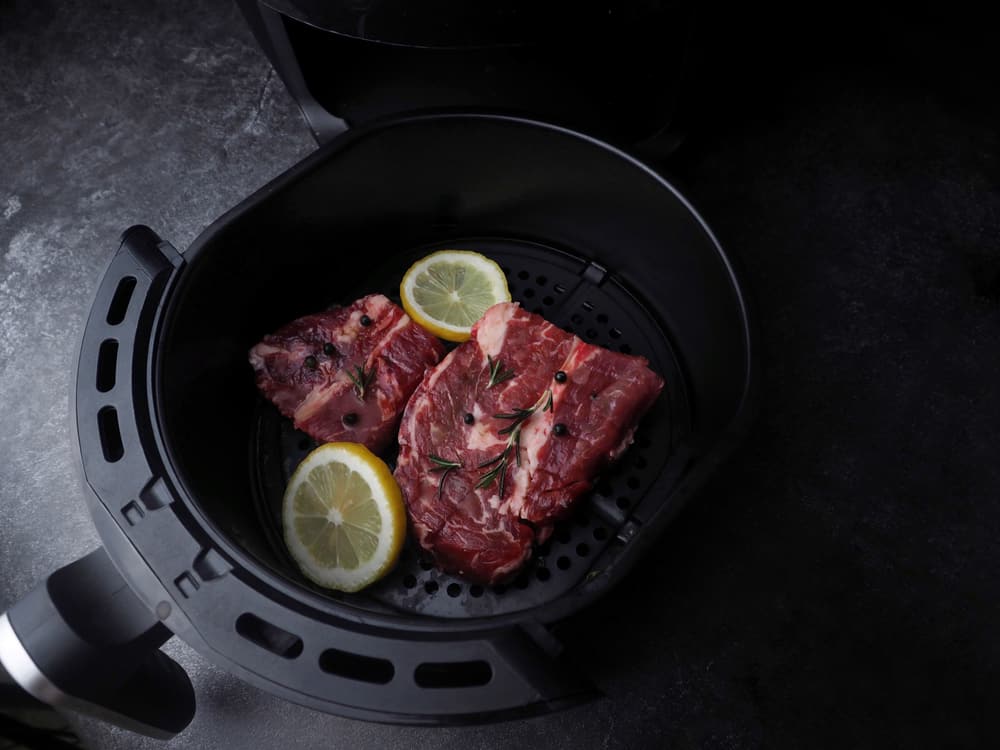 When it comes down to air fryers, they have become a necessity for every kitchen; at least for the kitchens where people like to make healthy food. This is because it's an innovative kitchen appliance that's meant to create a safe and healthy cooking experience. Usually, these air fryers are integrated with the heating element and fan to circulate hot air and cook the food. However, you need to be careful about other features as well, which is why selecting the right brand is imperative. To help you out, we are here with Gourmia vs. Philips air fryer review to make shopping easy for you!
Gourmia vs Philips Air Fryer
Philips Air Fryer
Philips is one of the most dominant brand names when we talk about electrical appliances and they have recently launched a range of air fryers. These air fryers were designed with utmost focus on a healthy eating experience. For this purpose, the brand has utilized a cutting-edge fat removal technology that minimizes the calories in your food. It is a promising countertop appliance and has amazing aesthetics that blends into the kitchen.
The air fryer has a huge capacity, which means you can cook food for an entire family, and since it has high-end performance and features. Honestly, this is an expensive price but you will get the value for your money with the quality build and advanced features. Whenever you purchase this air fryer, it will come with a recipe book with around thirty options, so you can try out your air fryer, even if you have no experience using the air fryer.
The best thing about this air fryer is that it can be connected to the smartphone app (the app is available for Android smartphones as well as iOS smartphones), so you can adjust the functions. Keep in mind that this air fryer is a bit bigger, so it will take space on the countertop. When it comes down to the cooking features, there are five preset features, so you can cook a whole chicken, fish, fries, chicken drumsticks, and other types of meat.
In addition to this, it can be used to roast, broil, air fry, grill, and bake. Furthermore, there is s reheat feature available to make sure your food is properly reheated. To adjust the features and make changes to the settings, you can utilize the LCD display with a touchscreen configuration.
Gourmia Air Fryer
Gourmia has had decades of experience when it comes down to air fryers and uses strong materials for construction. For instance, the six-quart air fryer is made with premium stainless steel material, which not only supports the functions but the aesthetics as well. For the same reason, the air fryer needs minimal maintenance, and cleaning it will be an absolute breeze. There is Radivection 360 technology which circulates extremely hot air to make sure well-done food.
In particular, this technology eliminates the need for oil to make crunchy, juicy, and crispy food. It has been designed with AeroCrisp TM technology that needs minimal fat to deliver the best cooking results. The basket is nonstick and the detachable design makes it easy to add and toss out the food once it's cooked. In addition, all the accessories of this air fryer are dishwasher-friendly. The air fryer weighs around 17.96 pounds, which is also pretty big.
Gourmia air fryer is designed with eight preset cooking features, so you can use this air fryer for making cake, fish, steak, fries, poultry, shellfish, bacon, and more. The air fryer has been curated with an LCD display, which makes it easy to turn on the air fryer, choose the modes and presets, change the cooking features, and make changes to the temperature and time. Even more, you will be able to change the fan speeds. As compared to Philips air fryer, Gourmia is designed to be more user-friendly, hence more suitable for beginners.
It has a 1700W power system, which promises faster and more efficient performance while the Philips one has a 1725W design. The best thing about this air fryer is that the temperature increments are extremely precise, resulting in better performance.
Overall, both these air fryers are pretty amazing but Gourmia air fryers are more suitable for beginners while Philips air fryer has a better power system!