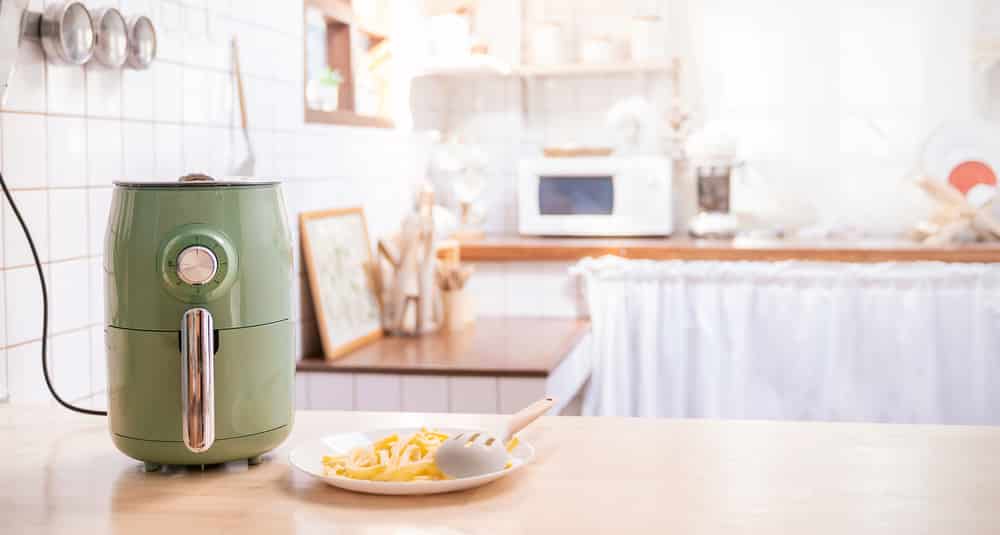 Air fryers have been around for some years now, but they have become more common and are available in a myriad of sizes and shapes to meet the unique cooking needs of the users. However, the endless range of air fryers makes it challenging to select one air fryer, which is why we have added the Gourmia vs. Bella air fryer. So, let's see which one you should choose!
Gourmia vs Bella Air Fryer
Gourmia Air Fryer
These air fryers have left quite a mark in the industry, but the digital versions have become more popular. The majority of air fryers have a cooking capacity ranging from four-quart to six quarts, which means there is something for small as well as medium families. As far as the cooking performance is concerned, these air fryers have gained excellent ratings, and the controls are pretty amazing. Gourmia has been very considerate about weight, and all of them are extremely lightweight.
The air fryer is designed with the special Fryforce 360-degrees technology, which is extremely heated air that's dispersed in every direction to ensure the food is cooked properly along with crispy texture and juicier interior. This heated air also eliminates the need to use oil. On top of everything, there is a RadiVection technology that promises evenly cooked food within the shortest time span. The digital version also has a toaster oven and dehydrator features to maximize the cooking performance.
There are over sixteen presets in the air fryer, which means you can cook a variety of foods, such as toast, pastries, bread, different types of meat, and pizza. For the most part, the air fryer looks like a barrel, and there is a handle installed on the lower half of the cooking basket for easier handling and pulling. Gourmia Air fryers usually have a black color, so it doesn't overpower your kitchen's theme. It has been integrated with a huge digital display that has smaller buttons to select the presets.
The buttons are mentioned with the icon as well as named, making them easier to identify. Honestly, the design is pretty generic, but the features are worth it. Given the availability of cooking presets, you will be able to enjoy a faster cooking experience, and you can utilize the display to select the time and temperature. It can be put into the preheat mode as well – it will ensure proper cooking without any hot and cold spots.
Bella Air Fryer
Bella air fryers are known for their crisping features and support health-promoting cooking techniques. The air fryer can be installed on the countertop for convenient usage. The air fryer has a rounded design and a black color, making it quite a basic yet classic choice. Bella air fryer has been integrated with the pull-out basket, which can be taken out to put food and pushed in to initiate the cooking process.
The air fryer has features of the convection oven, so you can create a cutting-edge cooking experience. It has a very simple design, a round basket, and two control dials to select the temperature and time settings. Keep in mind that the round basket can reduce the overall cooking surface, so it's a worrisome point. The combination of a convection oven and air fryer features means that you will be able to cook delicious, tender, and crispy food. In fact, adding a spritz of olive oil will actually enhance the texture.
The air fryer is extremely easy to clean since it has nonstick coverage. As far as the downsides are concerned, you will need to worry about the loose basket – you will have to push it in with force to make sure it's tightly closed. When it comes down to the cooking capacity, it can manage to cook over two pounds of food at once, and the timer works for over sixty minutes. It has a temperature range of 175-degrees to 400-degrees Fahrenheit, promising a sufficient temperature for different people.
The timer is manual, so you can select the timer from one minute up to sixty minutes. In fact, there is a power light on the air fryer to help you check if the unit is working or not. On top of everything, it has a heat light that glows in blue color when the unit is heating up.