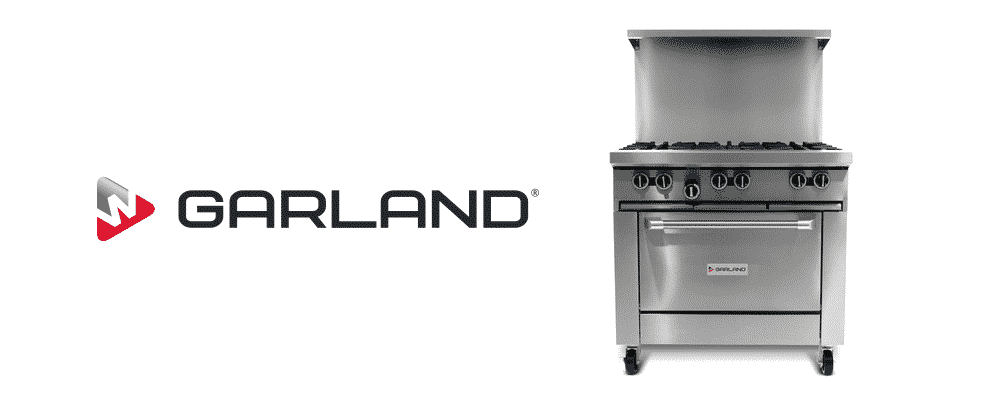 Garland Range Review
For every kitchen, the availability of the right refrigerators, ranges, and stoves is essential. For the same reason, choosing the right brand helps optimize cooking performance. With this being said, Garland has become a famous brand and we have added the Garland range review.
Electric Range
With the cutting-edge features, the electric range is amazing and Garland has designed the heavy-duty range. The electric ranges are designed with storage bases that are great for holding the extra cooking accessories, such as small pans, tongs, or cooking ingredients. They have various open burners available to meet the extensive cooking needs of the users (four to six burners are available, depending on the model). These burners are great for sauteing pane and stockpots.
The burners are designed with a tubular element that makes it easy to control the burner. The element can be controlled through the three-heat switch that offers better control over cooking, hence a better cooking experience. The electric range is designed with a space-saving design that's suitable for small kitchens. In addition, the storage base will offer seamless storage for pots. There is a cabinet door available with a huge handle that's not only easy to handle but also offers quick access during work.
As far as construction is concerned, the electric range is made with stainless steel at the front as well as the sides. As a result, the electric range will be extremely durable and is resistant to corrosion (it's a great feature for the kitchen). Even more, the electric range is designed with six-inches chrome legs for better adjustment for uneven floors. There is a high stainless steel vent riser with a three-inch size. Some of the electric ranges are designed with broiler and griddle for a well-integrated cooking experience.
Gas Ranges
The gas ranges by Garland are designed with a combination of durability and performance. It wouldn't be wrong to say that gas ranges are famous for better cooking. The gas range is designed with cast-iron Starfire-pro burners that are designed to offer better heat efficiency and control. In addition, the heat outcome will be precise. The gas ranges are designed with thermal management and structural integrity that promises durability and reducing cooking time.
The gas ranges are integrated with the chassis design. There are various configurations available in the gas ranges. For instance, the 24-inches has four open-top burners, 36-inches has six open-top burners, 48-inches has eight open-top burners, and 60-inches has ten burners. Lastly, one 60-inches one has six open-top burners, along with two ovens and a raised griddle or broiler. The gas ranges are designed with burner pilots that reduce the outages, along with two-piece burners for safe and easier cleaning.
There are split ergonomic grates in the gas range, promising better control. Even more, the oven has a large design, so sheet pans can be easily added. The availability of cast-iron burners promises even cooking and is great for baking and roasting at once. If you choose the gas range with griddle, it comes with accurate thermostat controls or the hi-valve control that leads to a better temperature. For people who need simmering, hot-top sections lead to even heat distribution.
Some gas ranges are designed with a salamander on the guard that helps increase the work and cooking area. In addition, the griddle accuracy is top-notch since there are various temperature settings available.
Stoves
In addition to the gas and electric ranges, the Garland stove is a great choice for people who need simple stoves. They have designed commercial-grade stoves that make them suitable for professional as well as personal home-usage. Even with stoves, they have electric and gas configurations available. All in all, the Garland stoves are great for small spaces and tend to be stable.