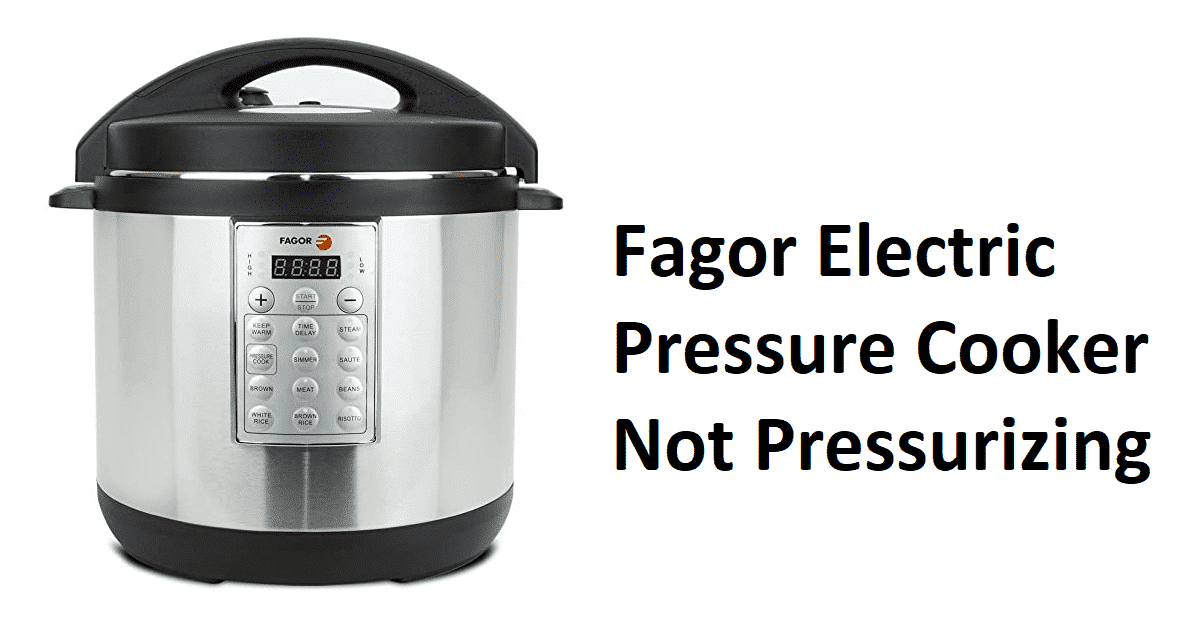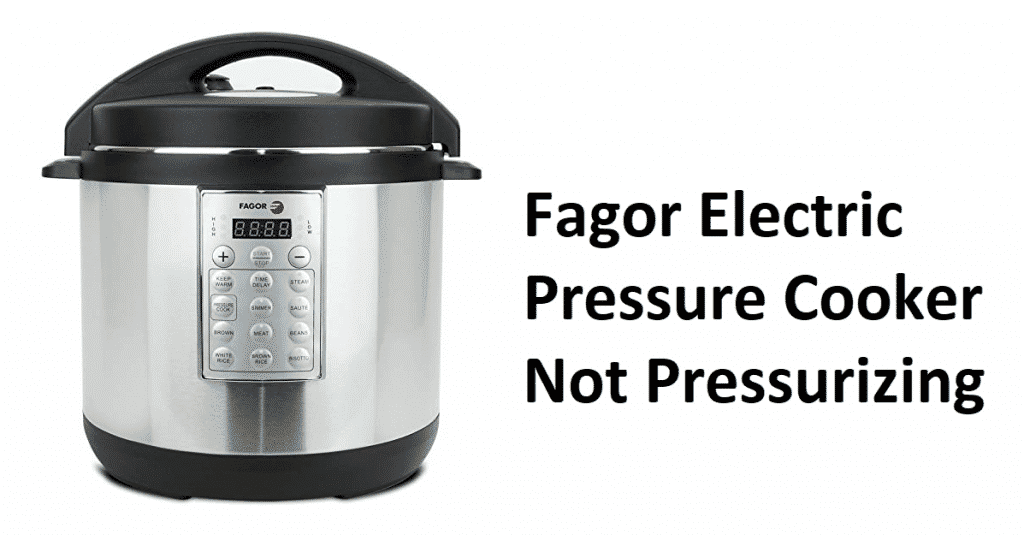 Nowadays everyone owns an electric pressure cooker because of its popularity and well functioning. Fagor electric pressure cooker is also famous for its multitasking and amazing features. You can cook time taking food in a short period with the help of these electric pressure cookers. Pressure cookers can retain more nutrients inside your food and stop them from destroying as compared to the traditional cooking system. Most people put whole food inside the electric pressure cooker and this makes it better.
Fagor electric pressure cookers are also very energy-efficient and can save energy. Using these pressure cookers has the benefit that your kitchen will not warm up during the summer season because of your cooking with your pressure cooker. Moreover, the best part is it requires you to use fewer utensils because it cooks all the stuff in one pot. This way you will have to clean fewer dishes. But sometimes due to some problems your pressure cooker won't pressurize.
This problem can be very disturbing as the whole cooking depends upon the pressure generation. So you must know what can be the reasons for your Fagor pressure cooker not pressurizing. Below we have listed a few of the most common reasons that cause your pressure cooker to not pressurize.
3 Reasons Why Fagor Electric Pressure Cooker Is Not Pressurizing
1) One of the most common reasons for a pressure cooker not building up the pressure is there is less liquid inside the pot of your Fagor pressure cooker.
Solution: To resolve this problem you must open the lid of your pressure cooker and add either half or one cup of water or liquid inside your pressure cooker. When adding the liquid do not stir the ingredients inside your Fagor pressure cooker at that time.
2) The other most common reason for your pressure cooker not pressurizing is few ingredients are stuck or settled at the bottom of the pot of your pressure cooker. When the food particle gets stuck at the base of the pressure cooker it will not let the water circulate in the pot and there will be no steam generated.
To resolve this, you must unlock your Fagor electric pressure cooker Lid and then use either a wooden or plastic spatula and then stir gently so that all the ingredients rearrange themselves. If you sense that some of them have stuck at the bottom, loosen them up with a spatula.
3) Sometimes people cook thick liquids for example sauces which can also cause this problem. When the sauce is cooked it has less water to generate steam inside the pressure cooker and the pressure cooker fails to pressurize.
To solve this problem you must first unlock your pressure cookers lid and remove it. Be careful while performing this step. Now add broth inside the pot into the sauce. You must put your pressure cookers lid back so that it starts pressurizing again. This way your sauce will become a little thinner and the water in the sauce will generate steam.
Hopefully, this blog was helpful enough to guide you with your Fagor pressure cooker's pressurizing problem.