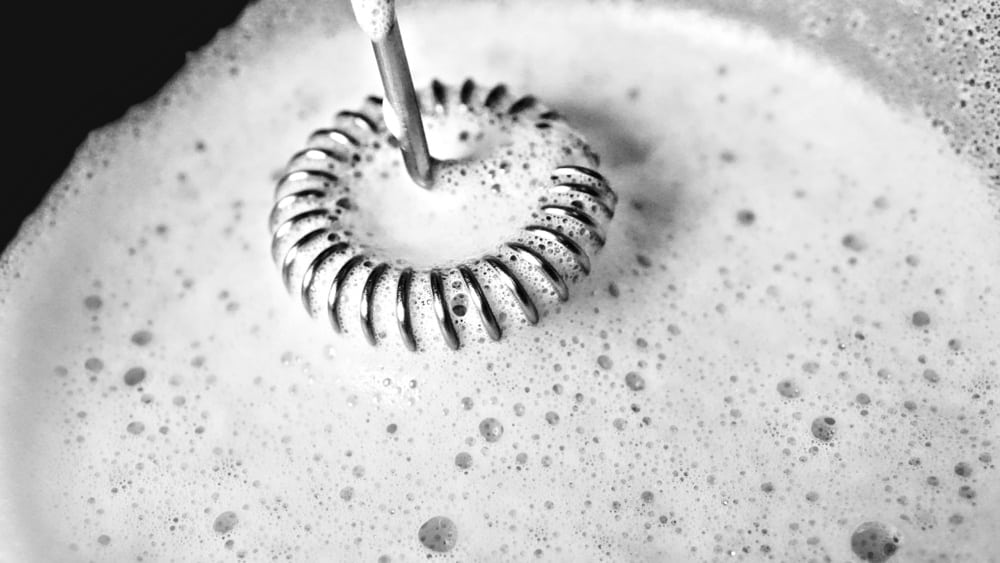 Coffee is everyone's favorite way of enjoying their free time or energizing themselves. In fact, it's a must-have for some people because they literally cannot function without coffee. However, it doesn't matter why someone likes coffee, they always want the perfect cup of coffee and nothing is better than froth on the coffee. That being said, it is important to use the right frother, which is why we are talking about Epica milk frother vs. Nespresso milk frother.
Milk Frother – What Is It?
A milk frother is a portable kitchen tool that's perfect for producing airy, light, and rich foam for espresso drinks and other hot beverages. It wouldn't be wrong to say that a milk frother can transform the regular cup of coffee into a rich and creamy beverage. In addition to creating foam, a milk frother is also suitable for mixing light ingredients, including powdered drinks, sauces, and hot chocolate. Even more, some people use it for mixing the scrambled eggs batter to help create dense eggs. The milk frother can be used for making non-dairy and low-fat milk and is equally suitable to be used with almond milk and soy milk. Now, let's check out the differences between these two milk frothers!
Epica Milk Frother vs Nespresso
Nespresso Milk Frother
If you want the best milk frothing performance and ultimate value for money, you can depend on Nespresso milk frother. In fact, it is best for people who need a premium milk frother. To begin with, it can be used for creating foam for latte and cappuccino. In addition, these milk frothers are the easiest to use since there is only one push stop and start button, so there won't be any confusion. On top of everything, the Nespresso milk frother has a great design.
For everyone using a Nespresso milk frother, you need to remember that there is no temperature control available. This milk frother is a perfect choice for people who need to create creamy or dese froth while being on the affordable side. Nespresso milk frother uses the inducting heating system for heating milk, and it also uses two magnetized disks for creating two types of froth. The milk frother is simple to use as you only need to select the disk, press the start button, and it will start frothing.
Nespresso milk frother tends to take over one minute to 100 seconds for creating foam for two small coffee drinks and one big cup of coffee. On the other hand, we would like this milk frother better if it had the temperature control option, as there are no customizations available. For the most part, it warms milk from 140-degrees Fahrenheit to 160-degrees Fahrenheit. Also, some have complained about the stability of the heat incline.
Epica Milk Frother
For everyone who wants to make cold milk and hot milk froth for their iced drinks and cappuccino, they can depend on Epica milk frother. This is because it can be used for heating milk for different hot beverages. The best thing about Epica milk frother is that it's an affordable option and is quite similar to Nespresso milk frother when it comes down to its features and functions. Having said that, it wouldn't be wrong to say that Epica milk frother is the white label model of Nespresso milk frother.
The milk frother is designed with a two-button design but doesn't forget that you might get a milk crust around your jug. The milk frother has a 250ml capacity for hot milk while there is a 125ml capacity for preparing foam. In addition, there are two heating options, which go up to 140-degrees Fahrenheit. The milk frother is made from stainless steel material, which makes it a decent quality frother and delivers promising performance without any trimmings.
Epica milk frother tends to use a motorized whisk that's clipped to the jug's bottom, which is perfect for creating the macro-foam that's suitable for creating cappuccinos. However, you need to remember that it cannot be washed in a dishwasher but is easy to wash. You need to make sure you clean every component properly because it has a milk crust around the jug's bottom. All in all, it has a detachable base which makes it easy to stand up and has the capacity of maintaining the temperature.