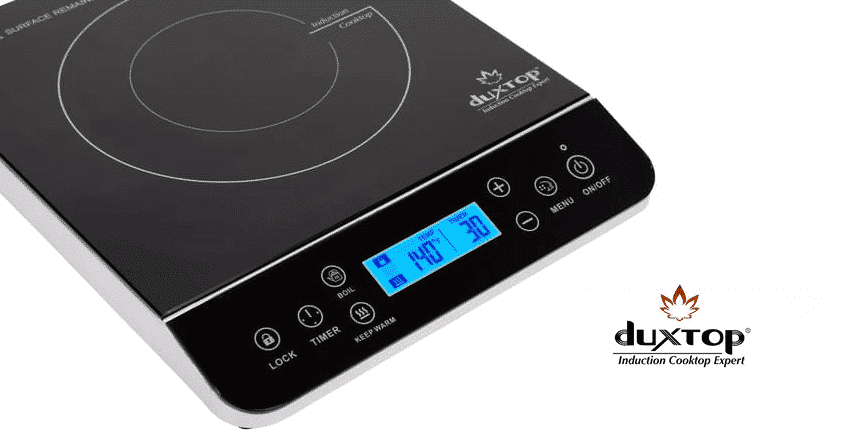 The Duxtop Induction Cooktop has been developed using the latest technology in Kitchenware. This Cooktop is easy to use and gives the best cooking results. However, you have to be careful about a few things. You're probably reading this because you've come across the Error sign (e0). Here's everything you need to do to get rid of it.
Duxtop Induction Cooktop E0 Error
1) Have you placed a pan on top?
The Duxtop Induction Cooktop error is not something to be worried about. One of the reasons why you're seeing this error is because you haven't placed a Pan on top of the Duxtop Induction Cooktop. You'll see this error if you switch the cooktop on and try operating it without a pan or utensil on top.
Simply put a pan or utensil on top and then operate it, the error will go away on its own.
2) Is your Pan Compatible with Duxtop?
The Duxtop Induction Cooktop is very specific about what utensils it can work with. Before using your Cooktop, make a list of utensils that are compatible with it. If you don't have those at home, time to take a quick trip to the supermarket.
If you're using a non-compatible utensil, the Duxtop Induction cooktop won't detect it. This is probably why you're still seeing the error.
3) Is your Pan stainless?
The Duxtop Induction Cooktop works best with stainless utensils and utensils having a slight magnetic covering. This is because the Induction top itself is covered with a magnetic coating. This is usually cast iron or stainless magnetic steel. To operate the induction top you have to be specific about the utensils you use. This is because although the Duxtop Induction Cooktop is electrically operated it transmits energy magnetically. For that to work properly, you need two magnetic surfaces to come in contact.
4) Does repositioning your pan helps?
Yes, sometimes doing as little as just repositioning the pan can remove the error. Just remove the pan or utensil you are using to cook. Give it a 15–30-minute break. Place the utensil back on top, if it was a malposition error, it would go away by now.
5) Make sure your pan is clean from down below
Another reason why you're seeing the error could be because your cooking pan is not clean. Slight grease can cause a lot of hindrances when cooking with the Duxtop Induction. Swipe it clean using a tissue or a cleaning wipe. Place the Pan on top of the cooktop again, see if the error goes away.
If none of these solutions seem to help, time to call the helpline. Although, it's very rare, but sometimes an internal glitch might be causing the error. If you're buying from a reliable vendor, most Duxtop Induction Cooktops come with a one-year warranty. If it is an internal fault, the company will take care of it. This is why it is advisable to seek professional help if you can't figure out what's wrong. Nothing to worry about, your Duxtop Induction will get functional pretty soon!