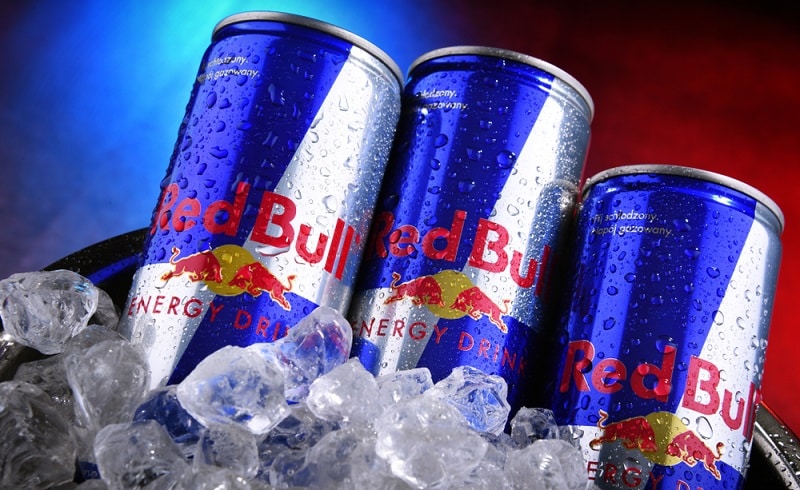 DISCLOSURE: This post may contain affiliate links, meaning when you click the links and make a purchase, I receive a commission. As an Amazon Associate I earn from qualifying purchases.
Red Bull, an Austrian energy drink, has become popular worldwide. It is considered the most popular energy drink, with 7.5 billion cans being sold in a single year.
Red Bull has a unique flavor profile and boosts alertness. A 250 ml. can of Red Bull contains 75 mg. of caffeine. This large dose of caffeine goes a long way in heightening levels of awareness.
Many consumers turn to energy drinks to get through a long day or sporting event.
Potent ingredients contained in Red Bull include:
Caffeine
B vitamins
Sugar
Glucuronolactone
Taurine
Water
Many young adults and teenagers choose to consume Red Bull because of its extensive benefits. Athletes often turn to energy drinks to boost their performance in both aerobic and anaerobic activities.
Red Bull also increases the consumer's metabolic rate and promotes the breakdown of carbs and proteins. This increases both glucose and amino acids.
The high sugar content in Red Bull serves as a quick energy-booster, as it causes a release of glucose. Taurine, another powerful ingredient in
Red Bull, heightens physical performance by increasing glucose flow to the muscles. Glucuronolactone, similarly, is effective at increasing energy levels and alertness.
Drinks that taste like Red Bull
Red Bull has a unique flavor profile. Its flavor has been likened to both cough syrup and beer.
While Red Bull contains high quantities of sugar, it does not taste particularly sweet. Since Red Bull's flavor is indescribable, you'll have to try it for yourself!
After searching far and wide, we've put together a list of drinks that taste similar to Red Bull:
1. Rockstar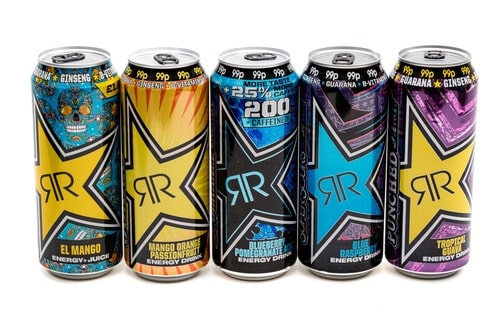 Rockstar is one of Red Bull's competitors. Rockstar and Red Bull are reported to be similar in terms of taste, color, and texture. Rockstar has differentiated itself from Red Bull in terms of both ingredients and can size.
Rockstar claims that their ingredients are "scientifically formulated to speed the recovery time of those who lead active and exhausting lifestyles – from athletes to rock stars."
Rockstar energy drinks come in a 16 oz can, which is twice the size of a Red Bull can. Rockstar capitalized on this, claiming that it was "twice the size of Red Bull for the same price."
2. Bacchus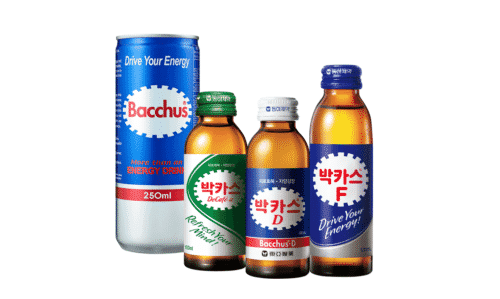 Bacchus energy drink originated in South Korea and has become popular in the United States. Like Red Bull, Bacchus contains sugar, caffeine, and taurine.
Bacchus comes in a 3.3 oz glass bottle, which is around one-third of the size of a can of Red Bull. Bacchus energy drink is popular among university students and is often mixed with vodka and served as a "Bacchus Bomb."
3. Guarana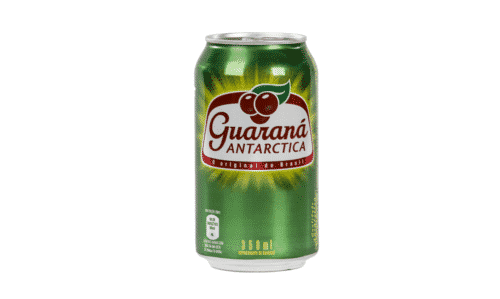 Guarana is a plant which is found in the Amazon rainforest in Brazil. Many energy drinks contain guarana, including Rockstar and Monster Energy.
Guarana used to be sold in tablet form, but it is now also sold in drinks. Guarana contains caffeine, which contributes to improving focus and energy levels.
Guarana has also been shown to improve one's ability to learn and remember. Guarana energy drink, like Rockstar and Bacchus, has a similar flavor to Red Bull.
While Red Bull, Rockstar, Bacchus, and Guarana enhance performance and keep you energized, they have adverse effects on health. For this reason, you should consider a natural alternative to these energy drinks.
Energy drinks containing natural ingredients
As people have become more aware of the dangerous ingredients they are consuming daily, energy drinks containing natural ingredients have become more popular.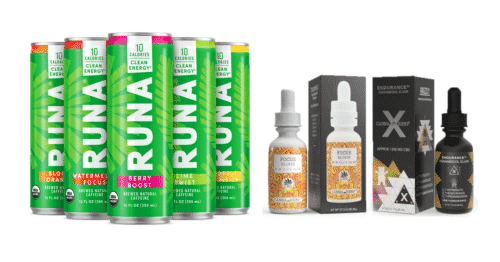 Runa Organic and Canna Hemp are two energy drinks that contain natural ingredients. Some of the natural, organic ingredients which they contain are hemp seed oil, organic caffeine, and an array of fruits.
These natural alternatives tend to contain fewer calories than the three energy drinks discussed above. Runa Organic and Canna Hemp make it possible to stay both energized and healthy.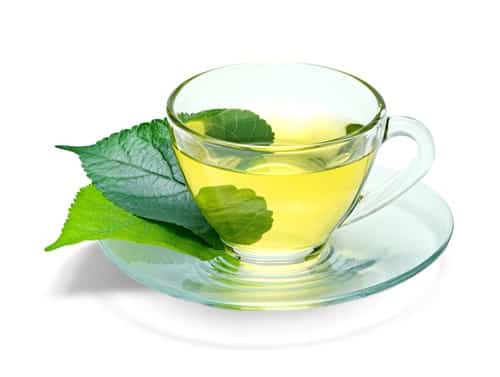 Green tea is another alternative to mainstream energy drinks. Green tea contains less caffeine than coffee does, but enough to affect your energy levels positively.
Green tea also contains the amino acid L-theanine, which works with caffeine to enhance brain function. Green tea will not result in an instant increase in energy but rather a more stable, gradual increase.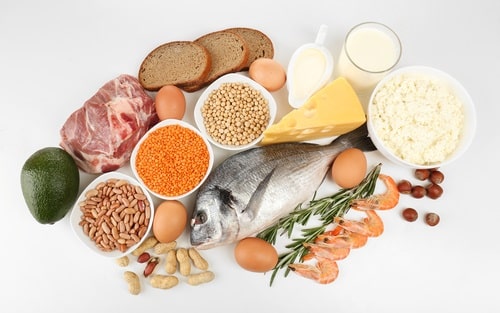 Most energy drinks contain large quantities of sugar, which provides a fast but unstable energy level increase.
Proteins, contrastingly, stabilize the blood's sugar levels and provide a longer-lasting source of stable energy. This will keep your energy levels sustainably heightened throughout the day.
Many foods that you can find in your supermarket serve as an excellent source of energy. These include lean red meat, nuts, chickpeas, and fish.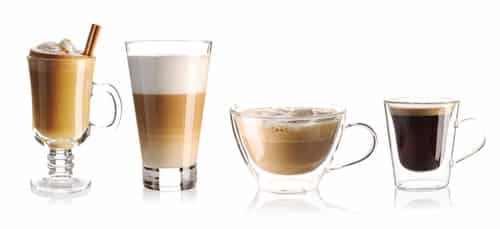 Coffee contains caffeine, which will boost your energy level. Coffee is quick-acting in increasing energy levels. You will begin to feel the caffeine effects within 5-30 minutes of drinking a cup of coffee.
Coffee can keep you feeling energized for up to 12 hours. When consumed in moderation, coffee is considered quite healthy. It is high in antioxidants and decreases the risk of many diseases.
Conclusion
Red Bull is a popular energy drink that can boost your energy levels and decrease fatigue. Since Rockstar energy drink is much cheaper than Red Bull, it is a budget-friendly alternative.
Bacchus energy drink comes in a smaller size serving than both Red Bull and Rockstar, which may appeal to people who are in a rush and need a quick boost of energy.
Guarana comes in the form of tablets, which may appeal to those who cannot be seen drinking at work but need a quick boost of energy.
Energy drinks are not generally harmful when consumed in moderation. This being said, there are healthier alternatives to mainstream energy drinks.
These include Runa Organic, Canna Hemp, green tea, and coffee. Energy can even be derived from food sources high in protein, such as red meat and nuts.
Both mainstream energy drinks and natural alternatives have both pros and cons. The choice is yours!