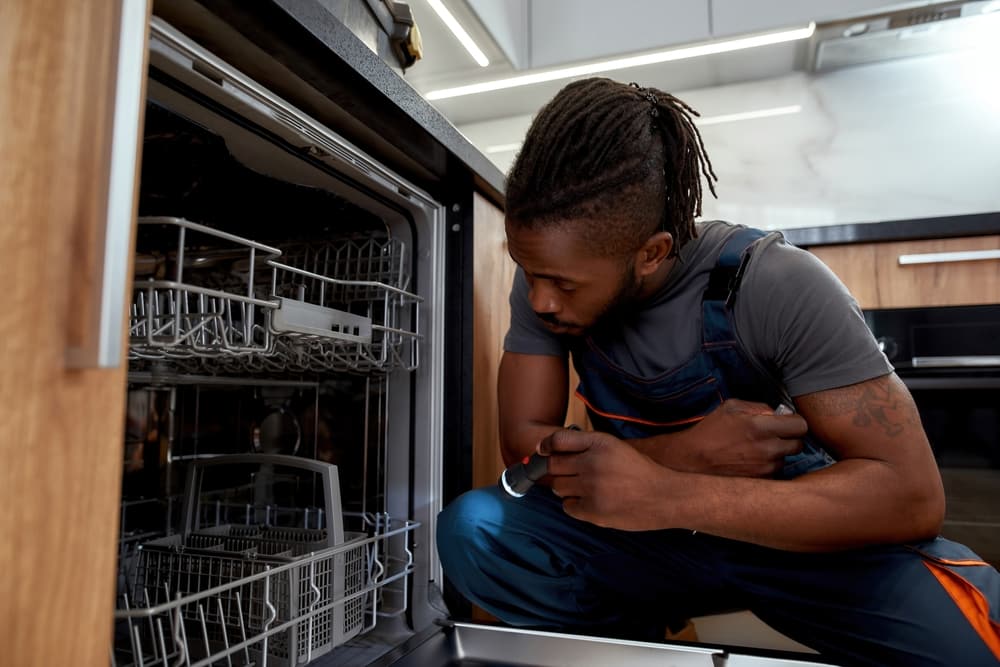 The portable dishwasher indeed uses a few more liters of water when compared with the countertop dishwasher, but you will get much more utility out of this unit when you don't have much space in your kitchen. Recently many users have been talking about the top-tier quality that Danby portable dishwashers bring to their kitchen. So, if you need a reliable unit for your home, then Danby is a viable option for you.
With that said, there are some issues that you can run into while using the Danby Portable dishwasher. So, let's go over a few issues that you can expect in a Danby Portable dishwasher.
Danby Portable Dishwasher Troubleshooting
1. Filling Issues
There are many customer complaints regarding the filling issues in a Danby portable dishwasher. Depending upon the unit you purchase, the issue is most commonly linked with a defective float switch or timer. So, you will have to use a multimeter to check the integrity of your electrical components to make sure everything is working properly. It is always a good option to rely on expert opinion in these situations to make troubleshooting easier.
Aside from the defective switches, there is also a good chance that your inlet valve is not functioning properly. Ideally, the inlet valve should stop the inflow when the water fills up the unit completely. However, if the inlet valve on your Danby unit is stuck for some reason, then you will have to install a valve replacement immediately.
2. Starting Problems
Along with the filling problems, a lot of people have also mentioned starting problems with their Danby Portable dishwasher. Luckily, fixing these issues is quite simple if all the components in your unit are in perfect shape. However, if your dishwasher is defective, then you will have to purchase replacement components to fix this problem.
All in all, you just have to use a multimeter and check the power output from the source. Make sure that the unit is plugged in properly and the cable is in perfect shape. Aside from that, you need also to make sure that the safety switch on the door is engaged when you close the dishwasher. That way, the water will start flowing into the unit without any further issues.
3. Drainage Problems
The most annoying problem with a portable dishwasher is that you sometimes have to deal with drainage issues. These issues are most commonly caused by a clogged screen or a pinched drainage outlet. So, you will have to access the back panel to remove the excess debris from the outlet and then try using the system again.
If the problem is not fixed at this stage, then you're likely dealing with a faulty pump. In this situation, you will have to purchase a replacement pump and install it on your unit. For more instructions, you can always reach out to Danby customer support, and they will guide you through every single step. So, if you're inexperienced and don't know how to replace the drainage pump, then call the Danby support.