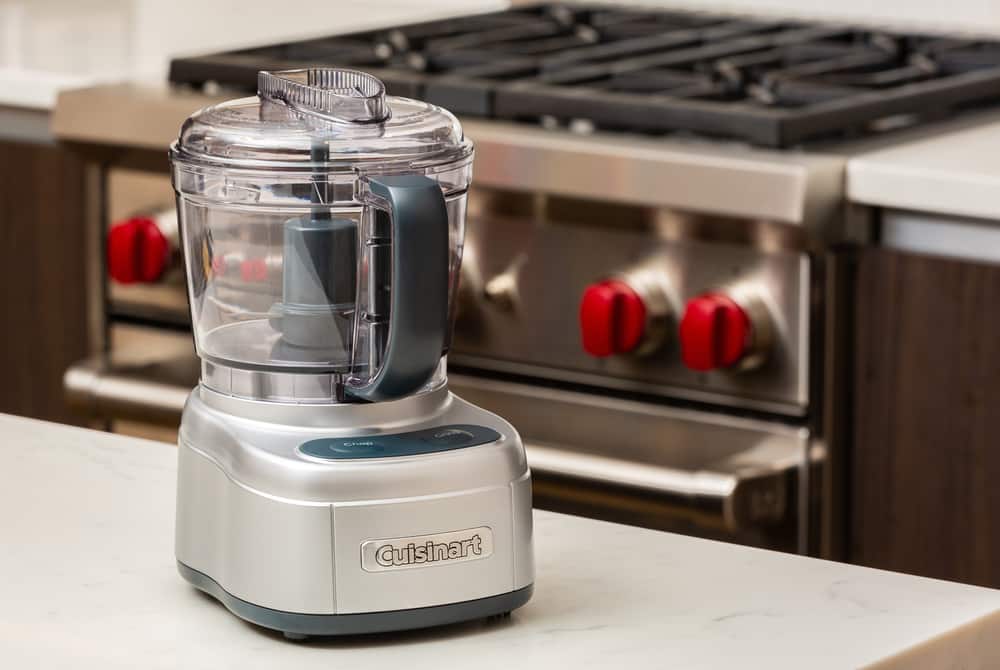 Cookware is extremely important for kitchens, and it's important to choose the right brands. Whenever you have to purchase something, there are hundreds of brands to choose from, but Cuisinart vs. Farberware is one of the ultimate comparisons. So, with this article, we are sharing the differences between these two brands and what cookware they are offering!
Cuisinart vs Farberware
Cuisinart
This is an American cookware brand that's been around since the 1970s, and it started with the launch of an electric food processor. Ever since the 1970s, Cuisinart has branched into cookware and other kitchen appliances. It wouldn't be wrong to say that it's a sophisticated brand and has been associated with appliances and various gadgets, including mixers and air fryers. In addition, they have a variety of cookware with an amazing finish.
For the most part, Cuisinart has attractive and sophisticated aesthetics, and they give out a very stylish appeal. Cuisinart is all about cooking and kitchen gadgets because the brand makes bakeware, dinnerware, cutlery, appliances, grilling tools, utensils, cookware, and barware. When it comes down to the cookware, there are full sets, roasting racks and pans, stockpots, pans, and skillets. The best thing about Cuisinart is that it has various collections, ranging from professional series to chef's classics and gourmet.
First of all, the classic cookware range is made from stainless steel, hard-anodized aluminum, and nonstick materials. In addition, there are various small accessories available, such as a steamer set. The majority of cookware sets are designed with conical design and tapered sides, which adds style and elegance to the cookware while speeding up the cooking process. The cookware has a small bottom, which makes it easier to stir the food.
Some of Cuisinart's cookware is made from copper tri-ply stainless steel, ceramic nonstick, and hammered copper. The best thing about the cookware coating is that it's PFOA and PTFE-free, which makes it healthy and safe to use. There are various color options available to match your kitchen's theme. On top of everything, the cookware comes with a lifetime warranty, and the hard-anodized cookware sets are oven-safe, making them secure to use. To summarize, it's a brand worth your money, and you can even purchase the individual pieces, so there is nothing to lose!
Farberware
The brand has its history from 1900, and it all started from Manhattan, but the brand witnessed more growth in the 1930s when it launched the coffee percolator and has become a top-notch brand that we know today. The company has an extensive range of kettles, roasters, bakeware, percolators, and an array of cookware. Since we are focusing on the cookware, there are full sets available, starting from six to fourteen piece sets.
In addition to complete cookware sets, there are various individual options, such as egg poachers, griddles, pans, skillets, pots, and griddles. The best thing about Farberware is that the company has categorized the collections as easy clean, classic, restaurant pro, neat nest, and more. There is a wide range of materials used in the manufacturing of cookware, including stainless steel, aluminum base and nonstick, aluminum, and hard-anodized aluminum.
Farberware is a better choice for people who are looking for something more affordable without compromising on quality. In fact, it wouldn't be wrong to say that their prices are 50% less than Cuisinart, but you need to remember that there is not much focus on aesthetics. Still, if you don't want to opt for something fancy and are fine with regular cookware, it's fine to opt for Farberware as its quality is on point.
When it comes down to the functionality, there are various oven-safe options available with the brand, and this cookware will bear over 350-degrees Fahrenheit. On top of everything, the majority of their pieces are safe to be washed in the dishwasher, and the glass lids are resistant to shattering and breakage. At this point, it wouldn't be wrong to say that the ten-piece aluminum cookware set is integrated with stainless steel handles and glass lids.
The Bottom Line
Ranging from Farberware to Cuisinart, both these brands have an amazing range of cookware sets and individual pieces. However, the only significant difference is the price because Cuisinart tends to be expensive while Farberware has an affordable choice.