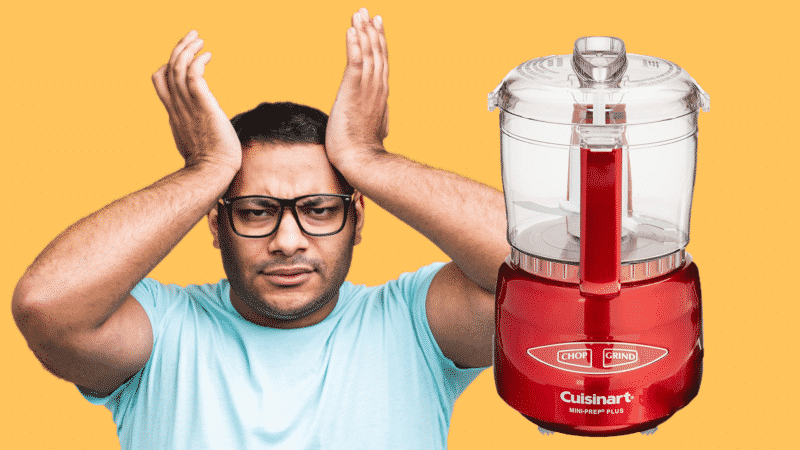 DISCLOSURE: This post may contain affiliate links, meaning when you click the links and make a purchase, I receive a commission. As an Amazon Associate I earn from qualifying purchases.
Cuisinart is a pretty popular brand known for its quality of products and the range of products they manufacture. The company has been around for quite a while, and many people prefer using its products.
If you own a Cuisinart food processor, you can easily expect it to last for quite a few years without causing you any trouble whatsoever. Food processors have been around for quite a while now, making cooking and preparing food incredibly easy.
They usually contain various appliances powered by the same motor, such as a blender, grinder, juicer, and chopper. Most food processors come with a warranty of at least a year or two, so you don't have to worry about them causing you any issue whatsoever.
However, the numerous moving parts installed within these machines and their operational capabilities are likely to cause problems now and then. For example, the motor can burn out over time, or there might be a pesky issue that prevents you from using your food processor to its full potential.
Because food processors are so essential in this day and age, you will want to ensure that you get yours working as quickly as possible. Without a working food processor, it might be difficult for you to prepare your favorite meals at home.
Most people are so reliant on their food processors that it's hard for them to cook anything at all without one. The food processor can be used for chopping vegetables, grinding, and even blending smoothies or other things.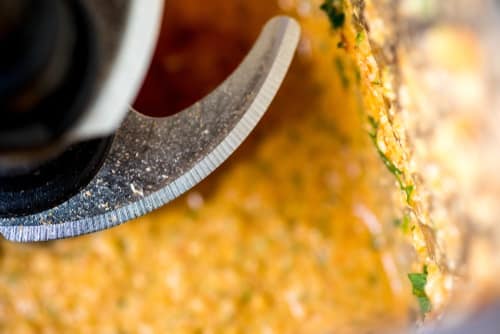 So, naturally, if your food processor doesn't work the next time you plug it in, you will want to figure out precisely what's wrong and fix it as soon as possible.
Cuisinart food processors aren't usually susceptible to problems, especially judging by the lack of complaints about their products. However, if your food processor is causing you trouble, it might be worth looking at a few things to figure out what's wrong.
These are electrical machines with complicated circuitry and machinery inside, so a problem is bound to occur. However, instead of getting frustrated and banging on your food processor to no avail, you need to figure out what's not working and see if you can fix it.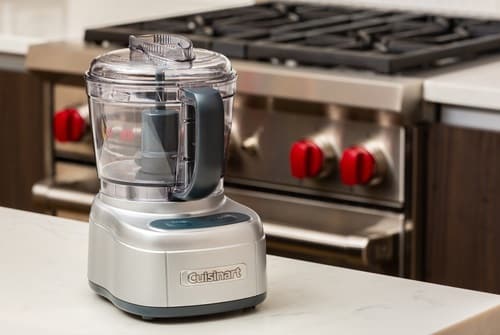 Sometimes, something as minor as simple as a latch not sitting properly could prevent the processor from powering on. There are many possible reasons for a Cuisinart food processor not to work. To figure out which one is preventing yours from working correctly, let's look at the following reasons.
Cuisinart Food Processor Won't Start
If your Cuisinart food processor isn't working, don't panic; it's still fixable. However, here are a few common reasons you should look out for before you jump to the conclusion that your food processor is busted.
1. You forgot to plug in your device/turn on the switch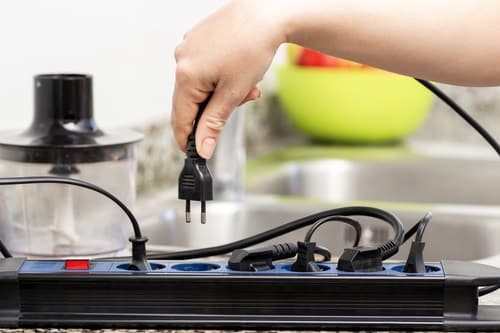 When running late to finish your dinner preps, it is very much possible for you to completely forget plugging in your device or turning on the switch of your power source.
Make sure to check another power outlet is turned on, and the switch is plugged in properly. You might be surprised at just how common this issue really is. People keep pressing the button on the machine, but if the plug is not powered on, it's not going to work at all!
2. Your power outlet is faulty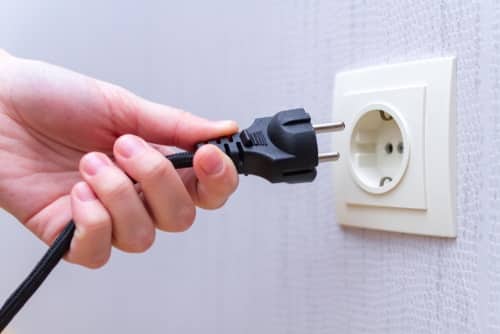 Now that you are 100% sure your device is plugged in and turned on but still not working, then it might be because your outlet is faulty.
To check if it's working or not, plug your device into another power outlet and see if it's working or not. Or you can plug in another device that you know for sure is working and check if it starts or not.
Electrical problems are all too common and are likely to arise from time to time. Before you start tinkering with the device itself, it's best to eliminate any external problems. This includes checking the outlet for any problem before you decide to focus your attention on the food processor itself.
3. Your food processor's power cord is damaged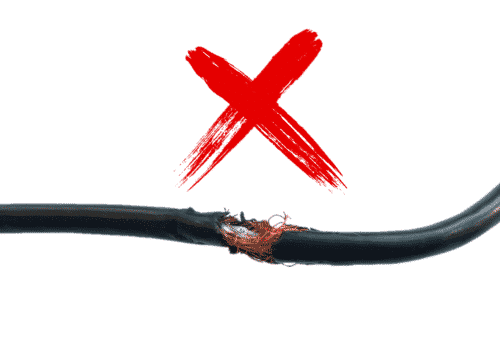 If everything else looks fine till now, take a look at the cord before plugging it in. Is it showing any exposed wires? It might be the reason why the device isn't starting. A damaged power cord is a serious problem and could result in electrocution.
You need to make sure that you check the power cord as carefully as possible. Unplug it from the socket, and run your fingers along the length of the cord. This will give you a better idea if there is an exposed section on the wiring or not.
It's generally a wise idea to check it after every few days. If a sharp object snags on the power cord, it could expose the internal wires, resulting in a problem.
4. Your food process got overheated and is cooling down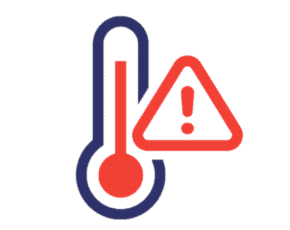 If you were using your Cuisinart food processor for a while and it suddenly stopped working, it might be because of excessive use. It will take anywhere between 5 to 60 minutes for your food processor to cool down and recover from overheating.
In this case, being patient is your best bet. Utilize this time to prep your seasoning or make a salad or drink some wine. There is a powerful motor in the Cuisinart food processor that overheats with time.
If you have been consistently using the food processor, the engine will overheat and thus, prevent the processor from working. A failsafe built inside keeps the motor from powering on when it's at a high enough temperature.
5. Your food process has rusty blades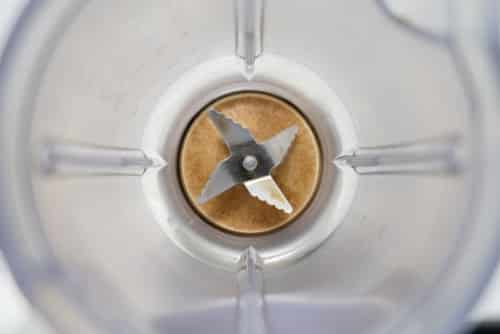 Noticed your blades yet? Do you see rust forming on them? Then, it is time to clean the machine, especially the blades, correctly. First, use a scratching pad to clean the blades gently. Next, wash it thoroughly and make sure not to cut yourself while doing so.
Now dry the bowl, blades, lid, and anything around to ensure the moisture is completely gone. Rusting usually occurs if the food processor hasn't been cleaned properly after use and is left moist for long periods.
The rusting could prevent the blades from turning correctly, creating a blockage that prevents the machine from working at all.
6. The motor is faulty
So the blades are fine, everything else looks good too, and you can hear the motor whirring as well, but the blades won't move? This indicates that your motor is damaged.
Check the engine by unplugging the food processor. Take a look at the motor replacement guide that came with your device. It will help you identify whether or not your machine needs a new motor.
You can also look for any broken or damaged parts of your device, such as the food processor bowl. Cracks can cause fluids to leak and can do severe damage to your machine.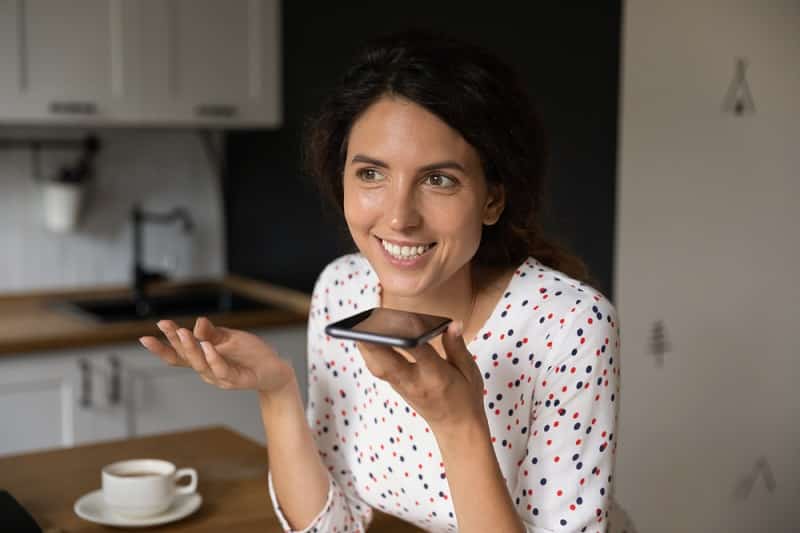 Replacing the machine is definitely not a simple job. It's also not something that you can do on your own, which is why it's recommended that you seek help from a professional.
You can call the company's service center, or you can get in touch with a local appliance repair technician. They will fix the machine for you at an affordable price. If the machine is still covered under warranty, you don't have to worry much. Just call the company, and let them know the problem.
They will either ask you to ship the food processor to their address, or you will have to bring it to an authorized repair center. They will fix the problem for you right there and then or offer you a replacement.