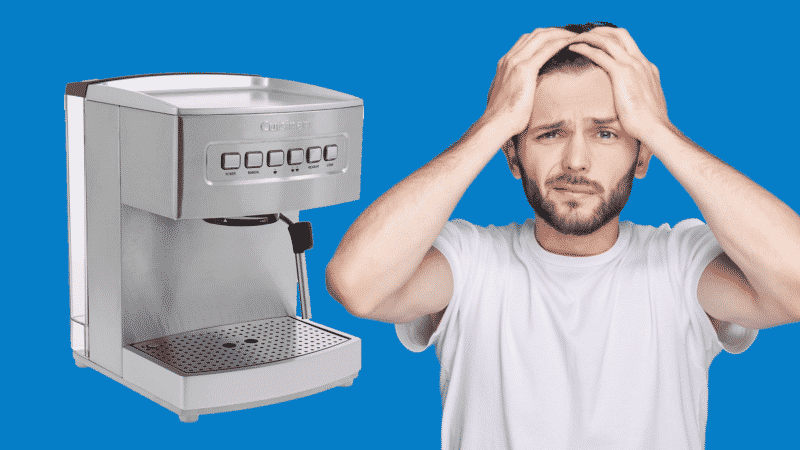 DISCLOSURE: This post may contain affiliate links, meaning when you click the links and make a purchase, I receive a commission. As an Amazon Associate I earn from qualifying purchases.
There is nothing better than having a fresh cup of coffee every morning to wake up all of your senses. When you start your day with a cup of coffee, you feel motivated enough to handle everything.
It is the love of coffee that has made coffee makers popular all over the world. People don't have to visit a café to get their daily dose of caffeine. But to make coffee at home, you will have to get the best beans and a good coffee maker.
We create amazing recipes. Gain FREE access to Miss Vickie's special recipes.
We won't send you spam. Unsubscribe at any time.
When it comes to kitchen appliances, Cuisinart is a trusted name. The company makes different kinds of cooking appliances. Cuisinart's Espresso Maker is also very popular. It is an appliance that every coffee lover wants in their house.
It can make a fresh cup of coffee for you every morning to give your body the perfect boost of energy. But even a good machine can get damaged or stop working at times due to some reason.
When your body needs an espresso shot, and Cuisinart EM 200 water is not flowing, then it can be excruciating for you to spend the rest of the day without it. Just the thought of getting through the day without a cup of espresso will make you sad.
But don't lose your hopes; here are some troubleshooting tips that may resolve your problem and let you get back to your regular grind.
Cuisinart EM 200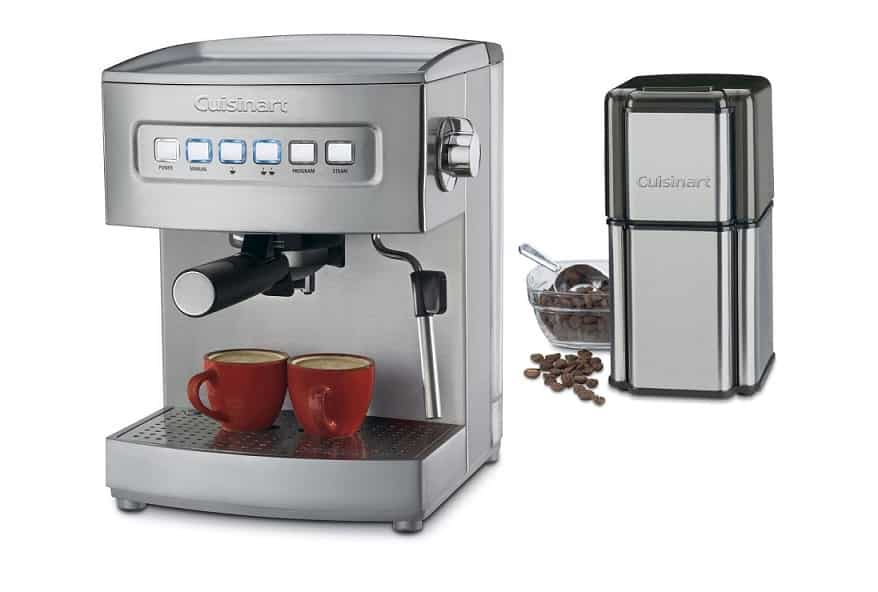 The Cuisinart EM 200 is a state-of-the-art espresso maker. With this programmable espresso maker, you can make a single or double espresso using either the pods or the ground espresso.
The machine's 15 bars of pressure constantly deliver the genuine espresso with an amazing crema, whereas its stainless-steel steam nozzle makes it pretty simple to make an espresso drink into a foamy latte or cappuccino.
The pre-programmed sizes of the cup include 1-½ ounces and 3 ounces. When you get your Cuisinart EM 200, you can go through its manual to learn about all of its functions. Thanks to its features, you will be able to get the kind of coffee you need every day without any difficulty.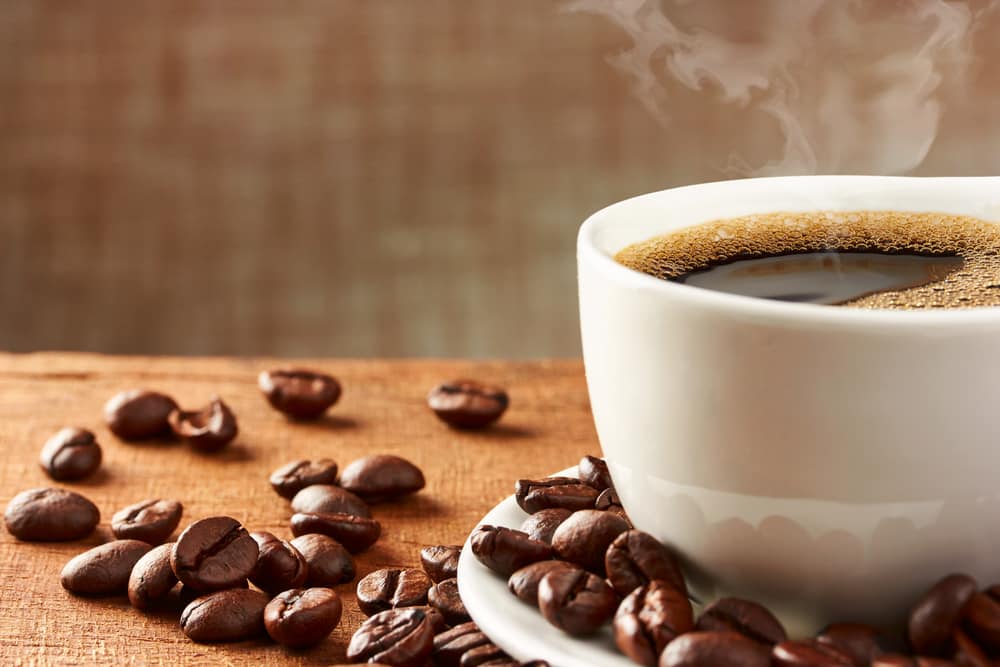 But it is important to take care of the appliance. You should clean it regularly and protect it from heat. If your machine gets damaged, you won't be able to get your perfect shot of espresso.
Troubleshooting: Water Not Flowing Cuisinart EM 200
If you use an appliance every day, it is bound to run into problems at some point. But instead of panicking, you should try to find the cause of the problem. If the reason is simple, there's a high chance that you will fix the issue at home.
You can also check the manual for any troubleshooting tips. If you can't fix the issue at home, you should go to a repair shop or contact the manufacturer.
1. Water is not dripping out of the machine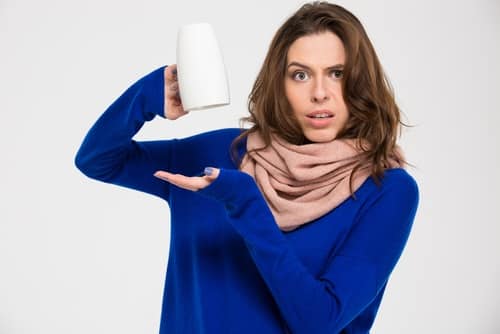 You cannot make coffee without water. Modern appliances can indeed complete the cooking process on their own, but they still need you to fill up the relevant pots or compartments with water and food items. In the same way, a coffee maker requires you to put coffee and water in it.
There should be enough water in the reservoir each time you decide to make an espresso. Check the water level of the reservoir. If the water level is low or there is no water in the supply unit, add water.
Pull out the lid and directly fill the reservoir, or you can also remove the reservoir to fill the unit manually. Close the lid of the reservoir after filling the water.
2. Clogging of coffee beans or coffee grounds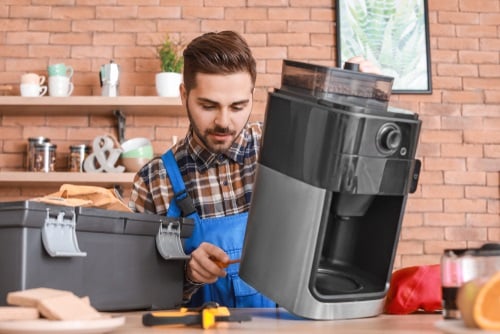 When it comes to coffeemakers, the buildup of residue is normal. People use these appliances every day, which is why they end up with large quantities of coffee residue. It is important to deep clean such appliances regularly if you don't want them to get damaged.
But if it is your first time using an espresso maker, you will notice the clogging for the first time when your appliance stops working. The clogging can also keep the water from flowing inside the Cuisinart EM 200.
To get rid of the clogging, fill the supply with a small quantity of water, and rotate it to take out all the residuals. Then, turn over the coffee maker to throw away all the water and the coffee ground stuck in the channel. But if the hose will not get clear by doing this, you'll need to replace it.
3. No-water indication yet the reservoir is full of water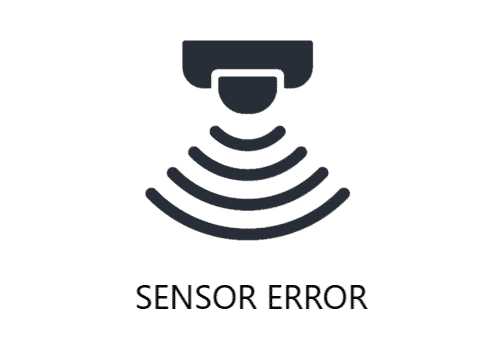 Sometimes, the problem is with the sensor of a machine. Humans aren't perfect, and so aren't our machines. They can run into issues because of their sensors from time to time. But there's often a simple fix for such problems.
This problem occurs due to the water sensor under the EM200. There you'll find three special screws that possess this flow sensor inside them. It's a Hall effect transistor, but the issue is caused by a small magnet in the small turbine present inside the sensor.
You need to open it, take out the small magnet, and make a hole from one side to the other. After that, you'll need to stick the small magnet on the top side, near the sensor. Then, it will start working again.
4. Water is not flowing through the portafilter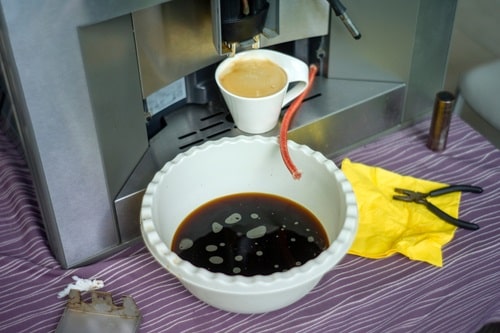 Sometimes, parts of coffee grounds can get stuck in unexpected places. This is why cleaning every part of your appliance is so important. If you don't do that, your appliance can stop working at any point.
For example, the portafilter might stop letting the water flow through it, which will keep you from getting your cup of espresso. To resolve this issue, before filling the coffee grounds in the filter, run a few cycles of water through the filter basket and ensure that it is dripping out.
After checking the filter, dry it properly, and then fill the coffee grounds. It is usually recommended to use the double filter basket rather than the single filer.
Final Verdict
Although all the basic troubleshooting for the problem that Cuisinart EM 200 water is not flowing is safe, you might need some extra help from Cuisinart if your EM 200 requires an electrical repair or a part replaced.
If this is the case, do not try to resolve the problem yourself, as injuries could happen. Instead, all the serious repairing issues must be taken to Cuisinart's outlet or an authorized service agent.
If you are unsure of how to get a part replaced, you can contact Cuisinart customer support for guidance. They will ask you about the issue in detail and tell you whether you need to send the espresso maker to them or take it to a service agent.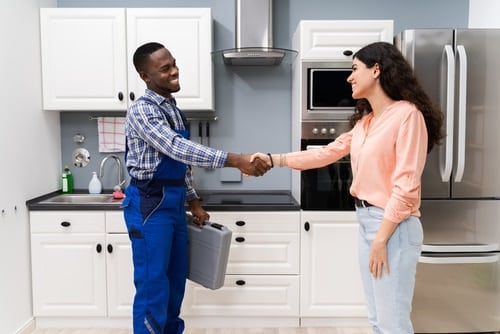 In any case, once you get in touch with customer support, you will get the solution to your problem. After that, you can start using your Cuisinart EM 200 again for making a cup of espresso every morning.