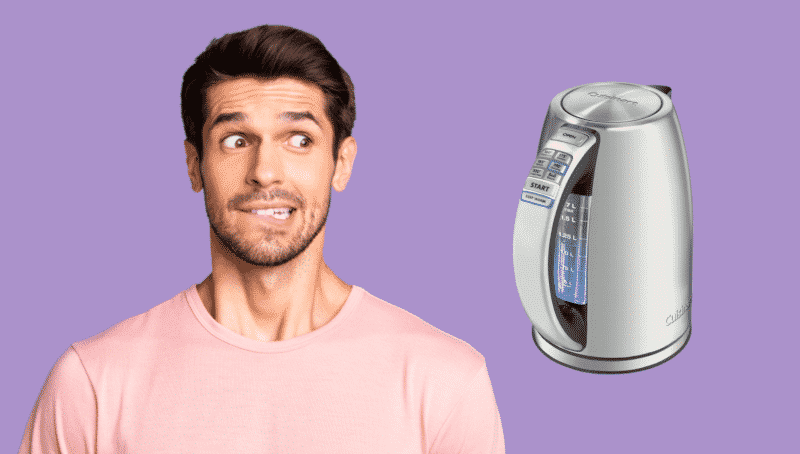 The Cuisinart CPK-17 is one of the most popular cordless kettles available. It is incredibly reliable, looks good, and does its job just the way it's supposed to.
However, like all other appliances and electrical equipment, you should know that problems are likely to arise with your cordless kettle.
You need to make sure that you know about the most common problems that are likely to arise with your Cuisinart CPK-17 and how you can fix them.
Some of these issues are easy to troubleshoot, whereas others are a bit more complicated. It's an electrical appliance at the end of the day, so proper maintenance is essential.
Otherwise, you will only face a litany of issues with your appliance. Because people so frequently use kettles throughout the course of the day, even a simple issue could prove to be quite frustrating.
Let's talk about some of the issues that might arise with your CPK-17 and look at some tips you can follow when fixing the problem.
Cuisinart CPK-17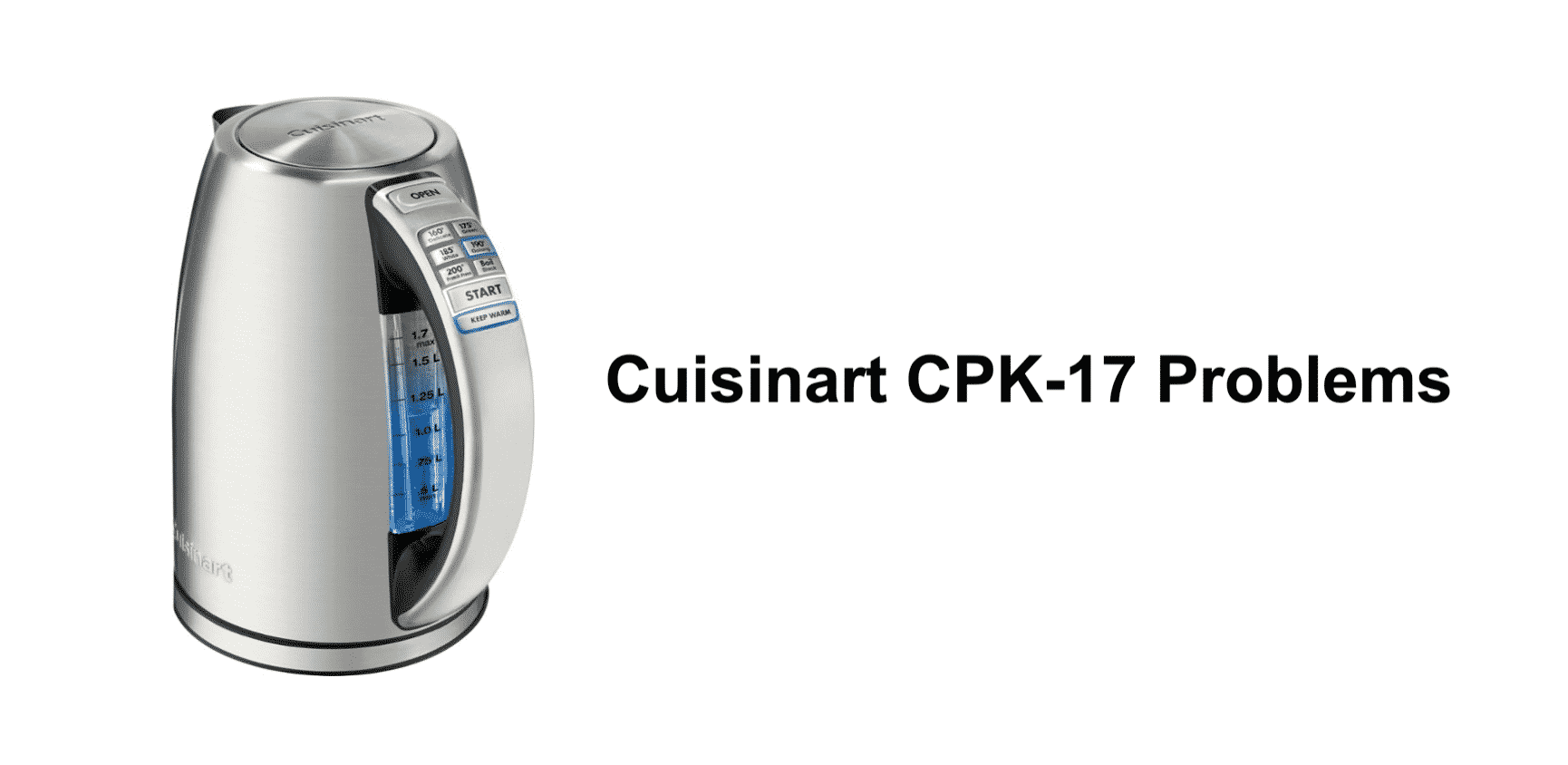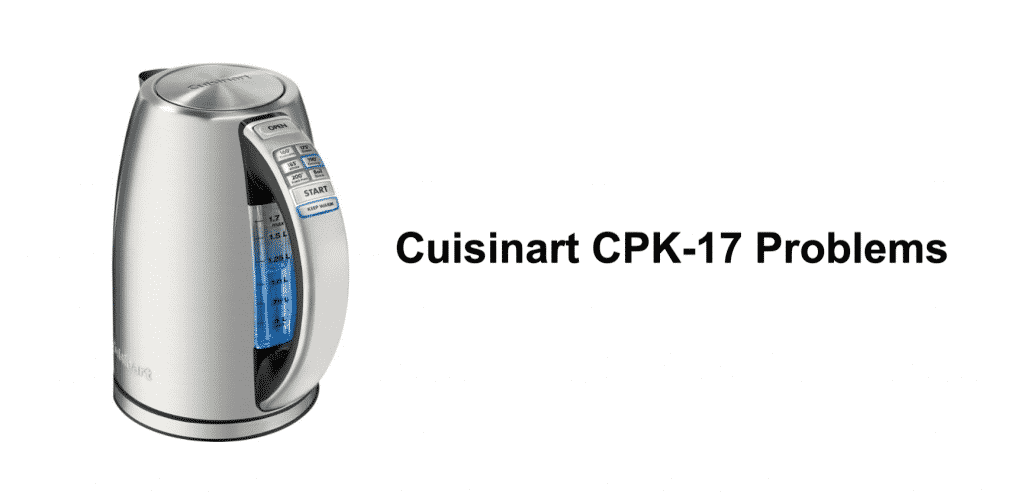 Prevent your tea from over brewing with the Cuisinart CPK 17 Cordless Electric Kettle and the six preset temperatures available for every tea variation.
The 1500 watt kettle swiftly takes water to the necessary temperature and keeps it at the same temperature for 30 minutes, so you don't need to sit and wait for another cup.
It's a pretty intuitive and easy-to-use kettle that comes with a host of features that make it easy to boil the water and keep it at a safe temperature.
Features
6 preset heat settings with the perfect temperature for tea and has blue LED indicator lights.
Covered heating element to prevent mineral buildup. UC Cubic Feet: 0.47
Backlit blue water window, washable or removable scale filter, boil dry shield with automatic safety shutoff
Cuisinart CPK-17 Problems
There are a few issues we face while using an electric kettle in our daily lives. Like others, the CPK-17 is also prone to these problems. For instance, an issue with the switch could lead to issues.
Similarly, if the water does not boil properly or if the kettle doesn't receive power, it's a clear sign that there's something wrong with the internals.
Now, let's look at some of the most common problems that are likely to arise with your kettle and how you can fix them.
1. No Power Supply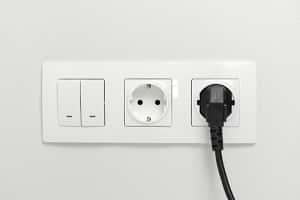 Check for the switchboard if the cable is correctly plugged, check if the lead connector is correctly pushed in, ensure that the power switch is turned on.
Since this is a wireless kettle, you will also want to check whether the kettle has been plugged in firmly in the base. If the power supply is inconsistent or interrupted, the kettle won't turn on.
So, the first thing to do is eliminate the most obvious cause before deciding to go ahead with trying out other fixes.
2. Kettle Is Not Heating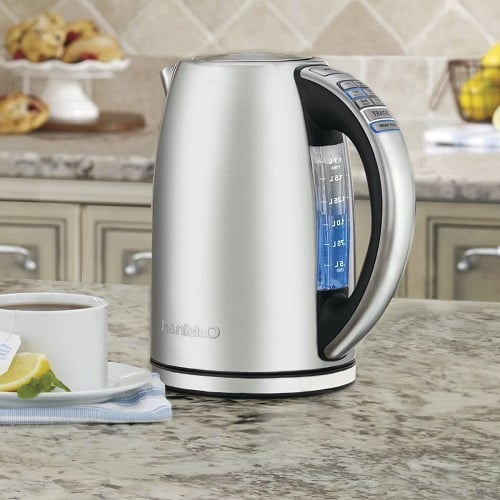 If your kettle is not heating, it's probably due to a faulty heating element. To ensure that the kettle is receiving power, you should first check whether there's a light on or not.
If there's a light, but the kettle still doesn't heat up, you should take the kettle to a professional repairer and see if there's something wrong with the internal components of the kettle.
Most electric kettles have a heating rod inside that is activated when the kettle is kept on its base. If there's something wrong with the internal component, it's not going to work properly.
3. Leakage In The Kettle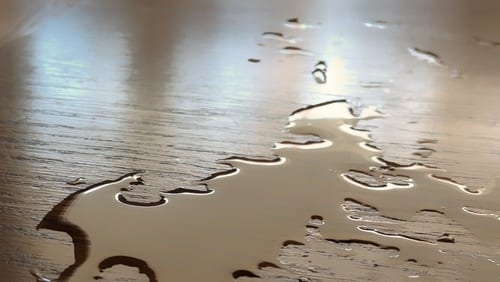 Inspect the base of the metal kettle for rust or holes, particularly close to the folded joints between the body and the base of the kettle. Sadly, there's not much you can do to fix this issue except buying a new kettle.
Leaks near the kettle spout are a significant issue as most adhesives don't form a durable seal on aluminum or chromium plating.
They are also not able to stand the high temperatures of boiling water. The only solution to fix this problem is to buy a new body or a completely new kettle.
However, if you have a cordless kettle, these usually have an insulating layer at the bottom made from durable plastic. You don't have to worry too much about rusting problems with electric kettles. They are incredibly robust and designed to last a long while.
You don't have to worry too much about leakages with these kettles as they are quite resilient and don't require any repairs or maintenance. Most of the issues are usually related to problems with the internal components. The body doesn't cause many issues.
4. Kettle Has Stopped Making Coffee
Due to conventional wear and tear, your Cuisinart Electric Cordless Kettle may not work as you would expect. With time, the kettle's efficiency will drop, and you will notice that it makes weaker coffee over time.
If that's the problem, the first thing you need to check is the residuals in the basket. If there are grinds in the coffee, it could prevent the taste. Always look for clogs in the kettle to determine if there is any blockage.
Once those are resolved, you will notice an instant improvement as the taste of your coffee improves dramatically.
5. Wear and Tear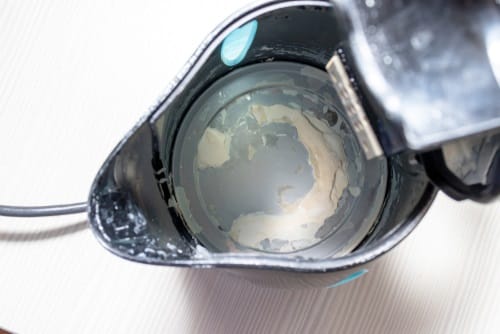 Finally, you should know that wear and tear can eventually cause the kettle to die off. Wear and tear usually occur due to consistent usage.
These things are only designed to last a few years. After this period elapses, your kettle will automatically start causing problems.
The best thing to do is to discard it in this instance and buy a new one. It's a much better idea instead of getting this thing repaired again and again.
Conclusion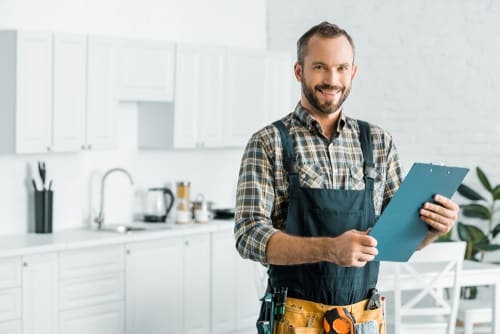 Here are all the problems and their solutions described above. Get a chart of instructions that explains how to get your kettle in working order, and then you can follow those for troubleshooting.
It's really not a very complicated appliance, and it doesn't require a lot of effort to fix either. However, don't tinker with the wiring or the electrical components inside.