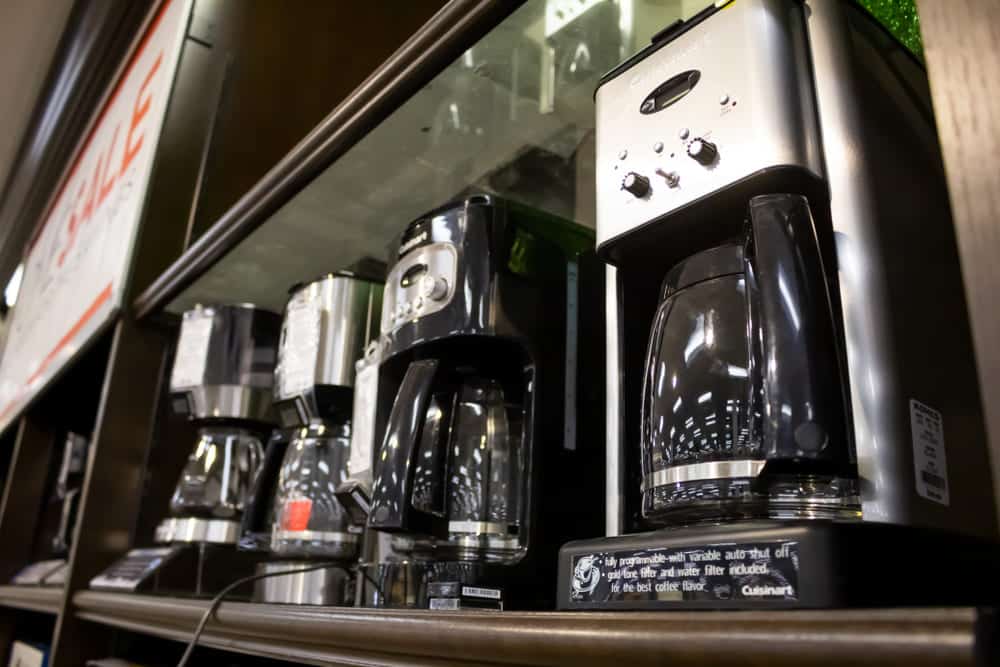 Cuisinart offers a range of ideal coffee makers for your kitchen. You can get the flavorful taste from the big coffee cup makers, single-serve brewers, or cold coffee makers. For a fresh flavor of coffee, go for the top-notch coffee grinders. The coffee makers and grinder machines offer a supreme home-made coffee experience. It's the ideal blend, only for you!
Similar to other small machines, the Cuisinart coffee maker also needs occasional repairing. Whether you're having a coffee overflow from the maker, power shortage, bad taste in coffee, or a defective grinder. This article provides all the information on how to fix a coffee maker that is not working properly.
Cuisinart Coffee Maker Not Working
Here are some troubleshooting tips which will enable you to fix these problems at home:
1. Coffee Maker Is Overflowing
Usually, the fix for an overflowing coffee maker is just to properly place the pot and make sure that the lid has been closed correctly. Another reason for this problem is that you might not have placed a paper filter in it or by accident inserted two filters that have clogged the basket.
If the machine is constantly overflowing through the filter basket then it might be due to overfilling of basket or the coffee you are using is very much ground. This will cause slow dripping and the filter will overflow eventually. For this problem, Cuisinart has recommended filling the basket with 15 tablespoons of coffee grounds if you have a 12 or 14-cup coffeemaker to prevent the machine from overflowing.
2. Coffee Maker Has No Power:
If the machine has got no power then apparently the switchboard in which the coffee maker has been plugged in, is not working. But if the board is functioning properly then it probably is the power cord that is not working. Detangle the cord and check properly.
In case, the power cord has damaged or fused then Cuisinart offers cord's replacement for its coffee machines so you could get a new power cord to keep your coffee maker brewing. But, if the power cord is working properly then you need to go to an expert to get its internal wiring or circuit checked for the issue which might need repairing or you'll have to buy a new one!
3. Coffee Grinder Stopped Functioning
If your Cuisinart grinder is not working properly then the culprit might be the coffee beans stuck under the blade which can be removed quickly by cleaning the grinder. Dip the bowl in soapy hot water and clean it with a brush to remove the residuals. Also, clean the grinding bowl from the bottom to clear coffee grounds from that place too.
Cuisinart manufactures high-quality products so there are not many problems with the coffee maker. However, some small issues occur with the machines now and then.
Final Verdict
So, here are some of the guidelines and troubleshoots that are presented to you on how to fix a Cuisinart coffee maker that is not working. So now you're able to make a flavorful cup of coffee every day by your Cuisinart coffee maker.