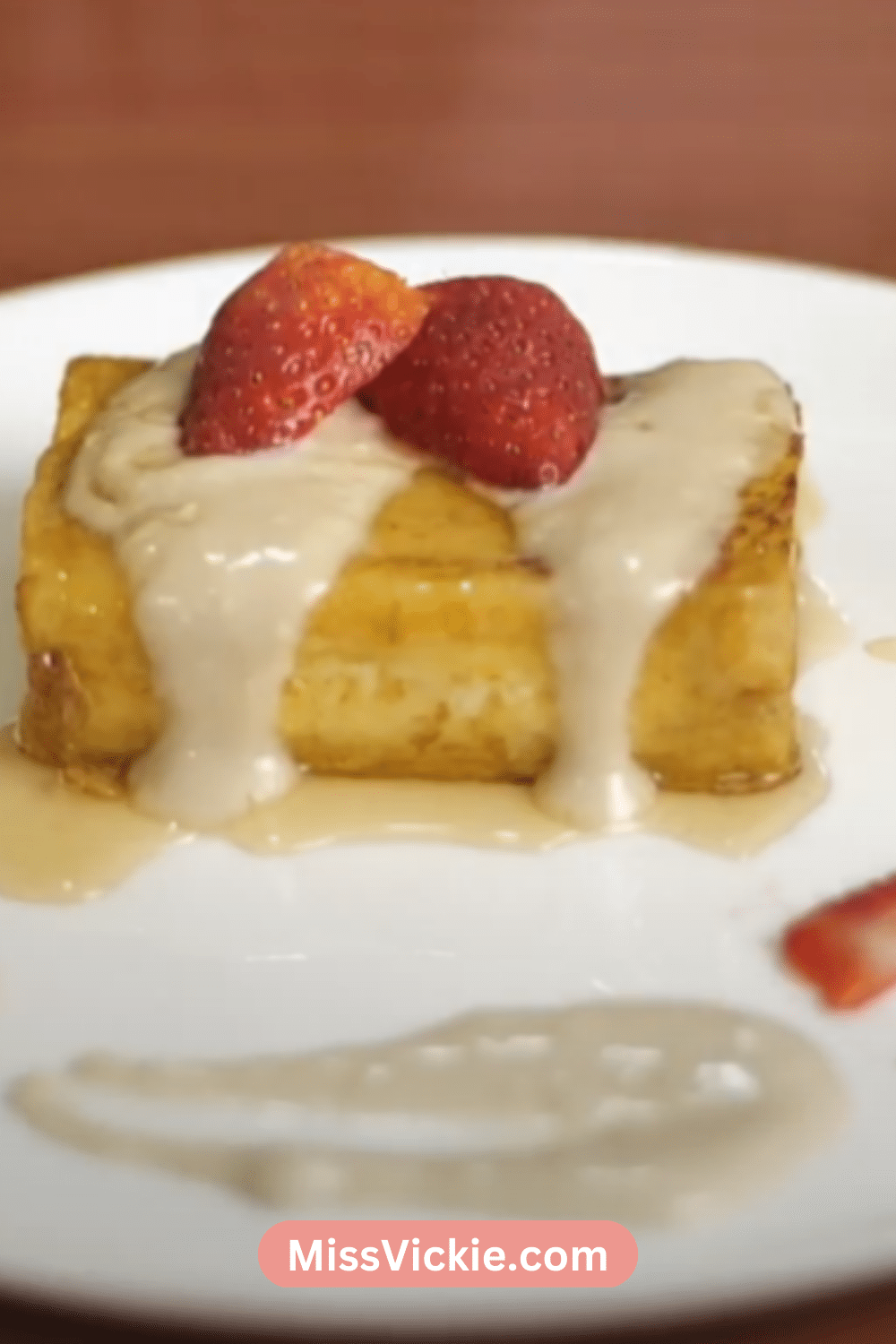 A good breakfast can change the way your day goes. I mean, I know for one that I'm in a better mood when I start the day off with some good food, instead of something that tastes bad. That's why from time to time, I like to treat myself to a sweet and delicious breakfast instead of the usual, healthier options.
One thing I like the most for that kind of thing is French toast. I have a recipe that helps me make soft, creamy, and really tasty French toast in just some minutes. It's simple, easy to make, and oh so delicious. Today, I'll walk you through this recipe so you can treat yourself to something nice too!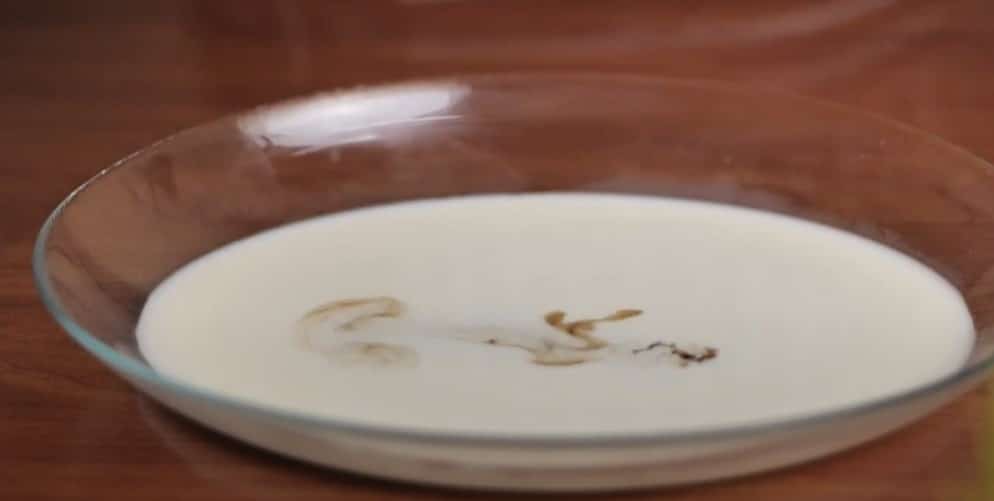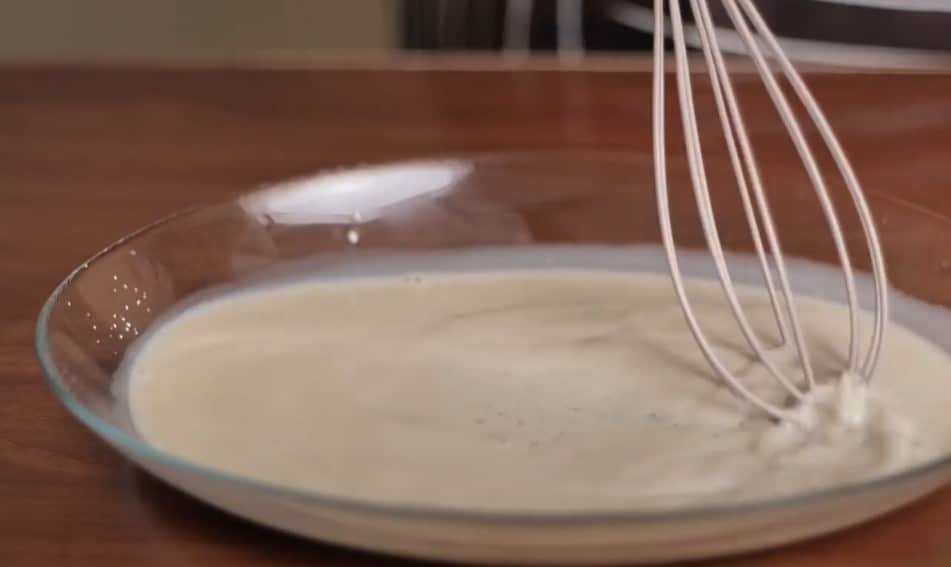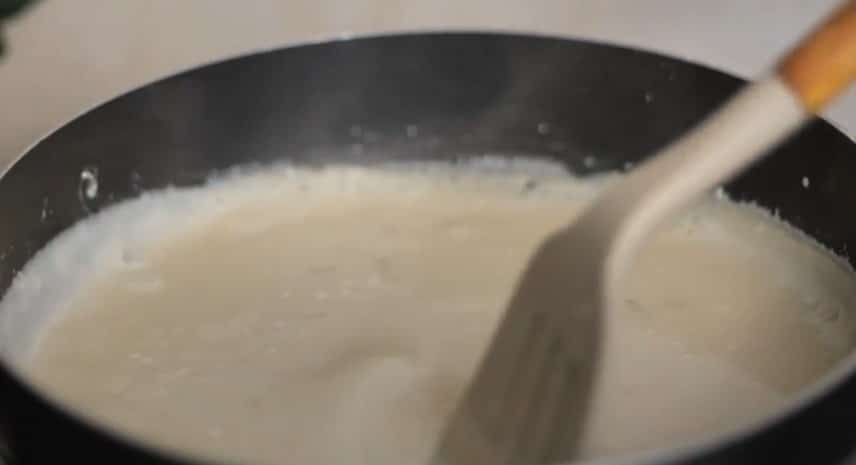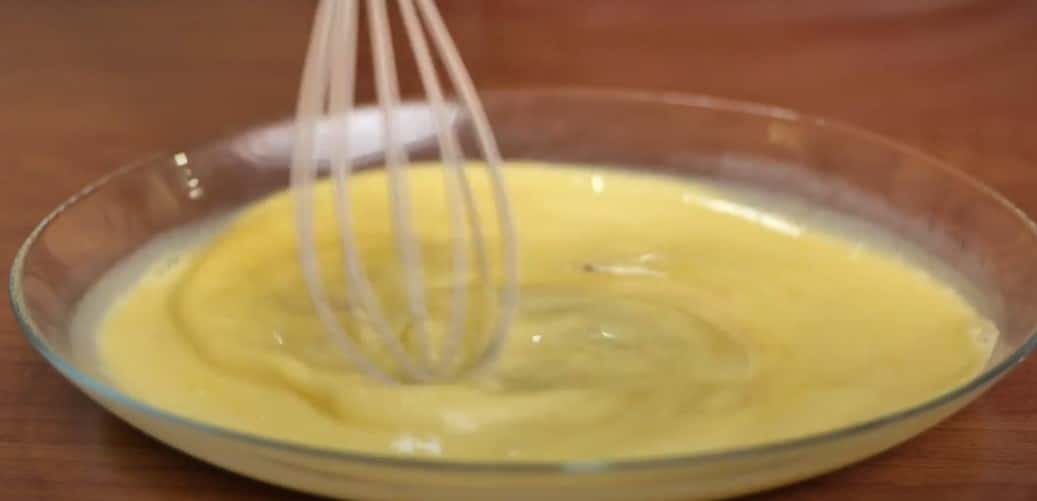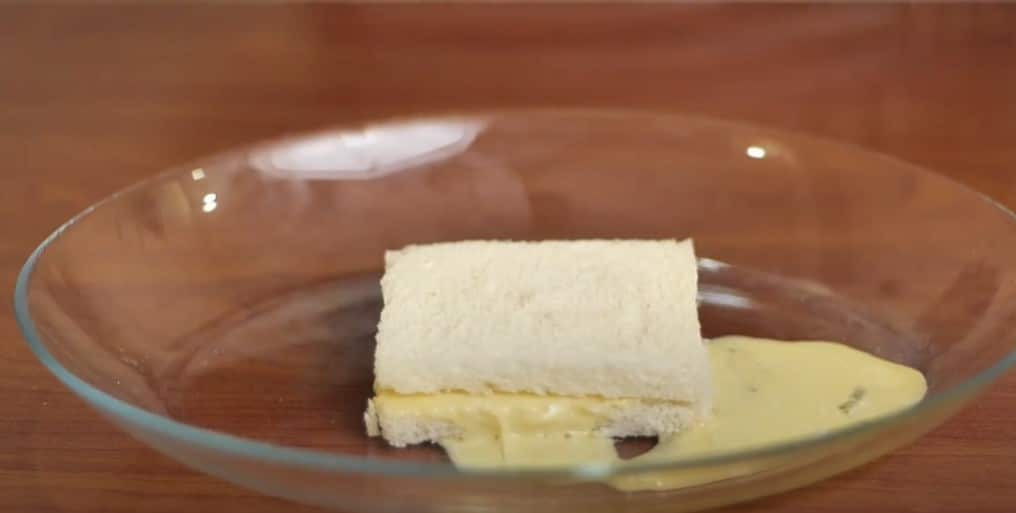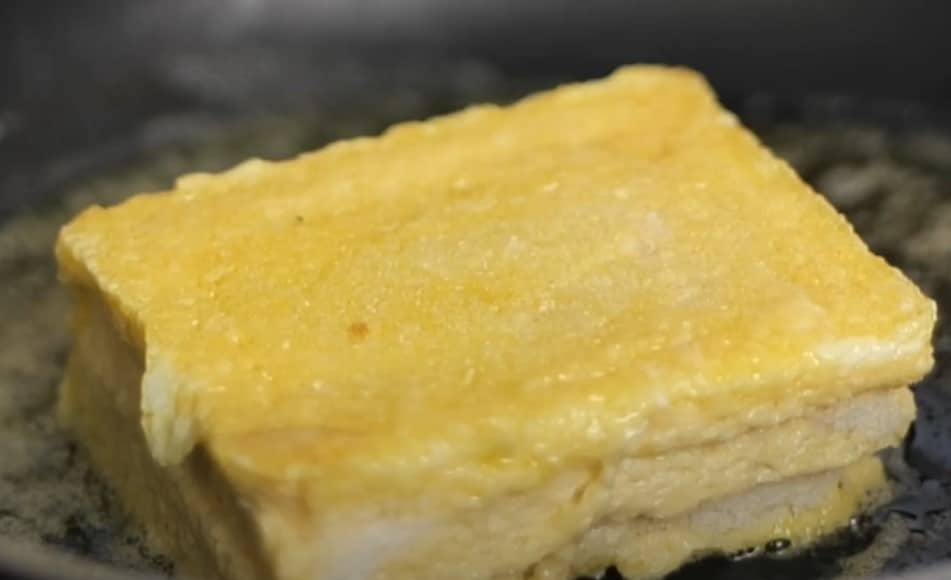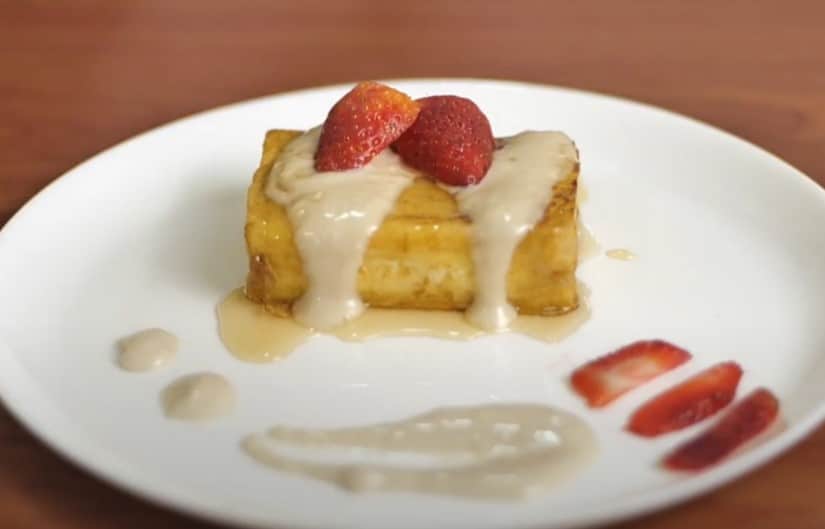 Print
Soft Creamy French Toast Recipe
Want to treat yourself or someone else to an amazing, sweet breakfast? Try out this recipe for soft creamy French toast that you'll surely love.
Author:
Prep Time:

1 minute

Cook Time:

12 minutes

Total Time:

13 minutes

Yield:

1

1

x
Category:

Breakfast

Method:

Mix, Cook, and Serve

Cuisine:

French
The first step is to gather your ingredients, because you can't cook anything without them. Here's a list of the things you're going to need to follow this recipe.
1

cup

of milk

1

& 1/2 teaspoon of vanilla essence

1/4

cups

& 3 tablespoons of sugar
A pinch of salt

2 teaspoons

of corn flour

1

packet of cream

3

eggs
Bread slices, with crust removed

1 tablespoon

of butter
Those are all the things you need to make a delicious breakfast at home!
Instructions
Once you have everything you need, it's time to start cooking. I'll go through the process in full detail so that it's easier for you to follow perfectly. With that said, here are the simple steps you need to follow to make my soft and creamy French toast recipe!
Start Preparing The Glaze: Before everything else, you need to prepare the delicious glaze that's going to go on top of the French toast. For this, you'll need to start by putting ½ cups of milk inside of a deep plate. Add 1 teaspoon of vanilla essence in the milk, and then dump ¼ cups of sugar in it too. Follow that up with 2 teaspoons of corn flour, and just a small pinch of salt.

Mix and Add Cream: The glaze isn't done just yet. You need to thoroughly mix all the ingredients from the last step, and then add ¾ packets of cream in it too. Once you add the cream, mix everything one more time until it gets thicker. Use a whisk for this to get the best result.

Cook The Mixture: There's still some time left before the glaze is fully ready. You need to cook it so it's ready to be used as a topping. Start by adding the mixture to a pan. Cook it for 4-5 minutes, while keeping the flame on low. Make sure that you stir occasionally during this so that the texture remains smooth and thick. After the time passes, the topping will be ready!

Prepare The Batter: Now that the topping is ready, start preparing the batter you're going to cook the French toast in. It's a bit similar to the topping you made earlier, and you're going to need some of the same ingredients. Once again, start off by putting ½ cups of milk inside of a deep plate. Then, add 3 eggs in the milk, and use a whisk to mix them with the milk. Then pour ½ teaspoons of vanilla essence on top, followed by 3 tablespoons of sugar.

Mix and Add Cream (Again): Mix all the ingredients that you combined in the last step with a whisk. After it's done, you need to (once again) add some cream and mix some more. Just like last time, use a whisk to keep stirring this thoroughly until the whole thing becomes smooth and thick. Once the texture is like that, you'll know that the batter is ready for you to start cooking French toast.

Ready The Toast: Get a single slice of bread and start cutting the crust off of it (you can also leave the crust on if you prefer, but the French toast will turn out softer without it). Once the edges are removed, start dumping the batter you made earlier on top. Use a wooden spoon to gently apply the batter everywhere on the bread, including on the sides. Now place another piece of bread on top of the one you just made and repeat the process. Do this until you have three slices of bread stacked together.

Melt Some Butter: Your toast is ready for cooking once you complete the last step. So, prepare a pan by melting some butter in it. You'll only need to melt one small cube of butter, which should turn out to be 1 tablespoon's worth. Move it around with a wooden spatula or spoon to make sure it melts across the whole pan, and not just in the center.

Start Cooking The French Toast: You can finally start cooking the French toast now. Put the bread you prepared earlier in the pan and start cooking it on a medium flame. Let it sit for 2-3 minutes at least. Do this for each side of the toast, and it'll be ready!

Add Topping and Server: Now that the toast is finally ready, you can pour the topping you made earlier all over it. That'll give it an even more delicious flavor than it already has. After that, there's nothing more to do. You can finally serve the delicious French toast you just made and enjoy a sweet breakfast that you'll always want more!
Notes
Everything on the list is easy enough to find, but there are still some substitutes you can use if you would like. For example, you can replace the cream with cream cheese for a similar texture. You can also use powdered sugar instead of corn flour for the glaze, as it'll turn out similar and give the toast an even sweeter taste.
As for the other ingredients, there isn't really anything you can substitute with. But, that shouldn't be a problem as you might already have most of them at home, or can easily find them at a shop near your home.
Nutrition
Serving Size:

1

Calories:

842 Kcal

Sugar:

42.34 g

Sodium:

606 mg

Fat:

50.34 g

Saturated Fat:

20.718 g

Unsaturated Fat:

21.886 g

Trans Fat:

0.471 g

Carbohydrates:

55.75 g

Fiber:

0.9 g

Protein:

36.96 g

Cholesterol:

1911 mg
Keywords: creamy french toast recipe