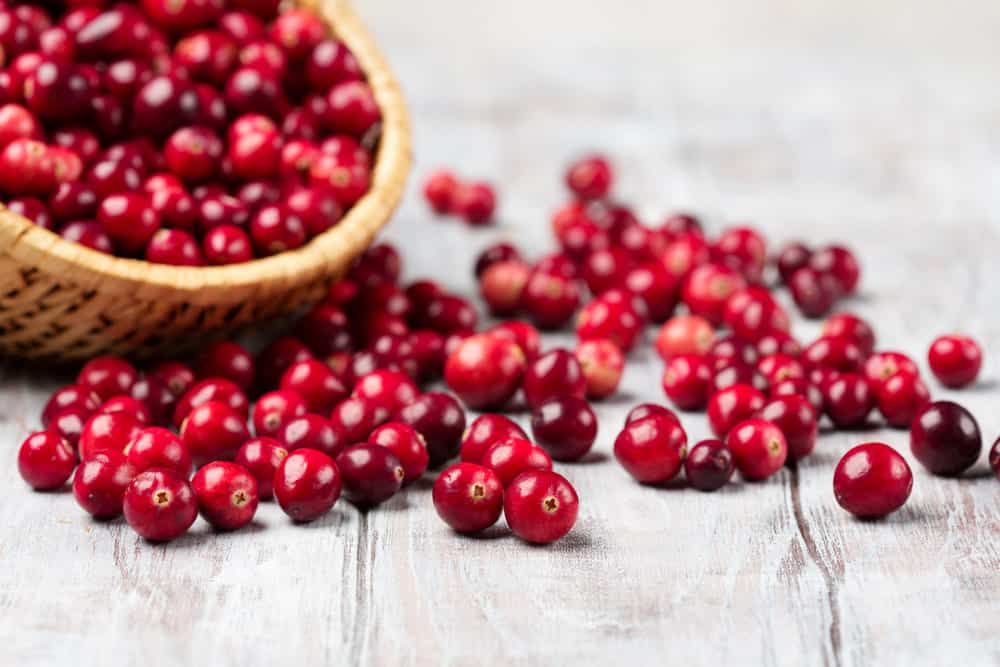 Whenever we think about the Holidays, cranberries come to our mind. It wouldn't be wrong to say that the dark red color of cranberries shouts Christmas and holidays.
The cranberries are actually harvested around the time of Holidays. For the same reason, you can easily find cranberry during Thanksgiving.
However, if you need cranberries during other seasons, it can be pretty hard. For this purpose, we are sharing cranberry substitutes in this article!
Cranberry Substitutes
The cranberries are a form of berry with a deep red color. Cranberries are widely used in making sauces and are added to baked recipes as well. So, if you cannot find cranberries, let's have a look at the substitutes!
1) Apricot
Apricots are often confused with peaches. Truth be told, we are confused as well since they look pretty identical. So, it's best to read the labels while adding them to the cart. Coming to the point, the apricots make the perfect alternative to cranberries. This is because apricots have a sweet yet soft texture. Also, keep in mind that the appearance will change because the color is pretty different.
The apricots can be substituted for cranberries while making fillings for desserts and pies. For instance, if your recipe demands one cup of cranberries, you can use one cup of mashed apricots. However, it's best to stew the apricots, so the texture is jelly-like. Also, it's best that you don't add extra sugar because apricots are pretty sweet without added sugar.
2) Apple
Cranberries might not be your regular fruit, but apple is. That being said, apple is readily available and can be substituted for cranberries. Truth be told, apples are pretty diverse and can be used in different recipes in different ways. For substituting one cup of cranberries, you can use one apple (medium-sized) and make sure to mash it.
Apple is a fine replacement for the times when you have to make cakes, tarts, pies, and apple crumbles. The best thing about apple is that it aligns perfectly with savory recipes. Also, you can stew the apple for better texture and consistency.
3) Cherries
For the most part, cherries look pretty identical to cranberries. As far as the taste and flavor are concerned, cherries will deliver a perfectly sweet taste. The best thing about using cherries is that it can be used in frozen as well as canned form., and is readily available in grocery stores. However, if you have fresh cherries, they will be a better substitute for cranberry.
In case you need the cranberry substitute for making jellies and jams, cherries can be used along with soft cheese for better flavor. In addition, cherries make perfect cranberry substitutes for cakes, muffins, and cupcakes. The cherries can be used for making tarts and pies, and you can use the 1:1 ratio for substituting.
4) Raspberries
If it's summer season and you need the substitute for cranberries, raspberries are perfect. The raspberries can be substituted for cranberries in baked and stewed form. Previously, the farmers would wait to harvest raspberries, so they can make jams, just like cranberry jams. That being said, you can even use raspberry jam in replacement for cranberries.
However, the taste profile will be slightly different. To illustrate, raspberries tend to be sweeter as compared to cranberries. That being said, raspberry is a suitable alternative to cranberries for desserts.
5) Currant
Currants are widely used in the kitchen and have various health benefits. The currants are readily available in the autumn as well as summer season. That being said, currants can smoothly replace cranberries. In particular, currant can replace dried cranberries in a much better way. The best thing about currant is that it has a perfect sweetness level with a unique flavor.
All in all, currants can be used as the replacement of cranberries for sauces, jams, candies, and fillings for desserts. As for the quantity, it's best to use a 1:1 ratio.
6) Raisins
In case you want to substitute dried cranberries, raisins will make an apt choice. The raisins can be used in baked desserts and cereals to replace cranberries. The raisins are available in seedless as well as seeded form. However, keep in mind that the sugar content and sweetness level will be higher, so dilute it as needed!