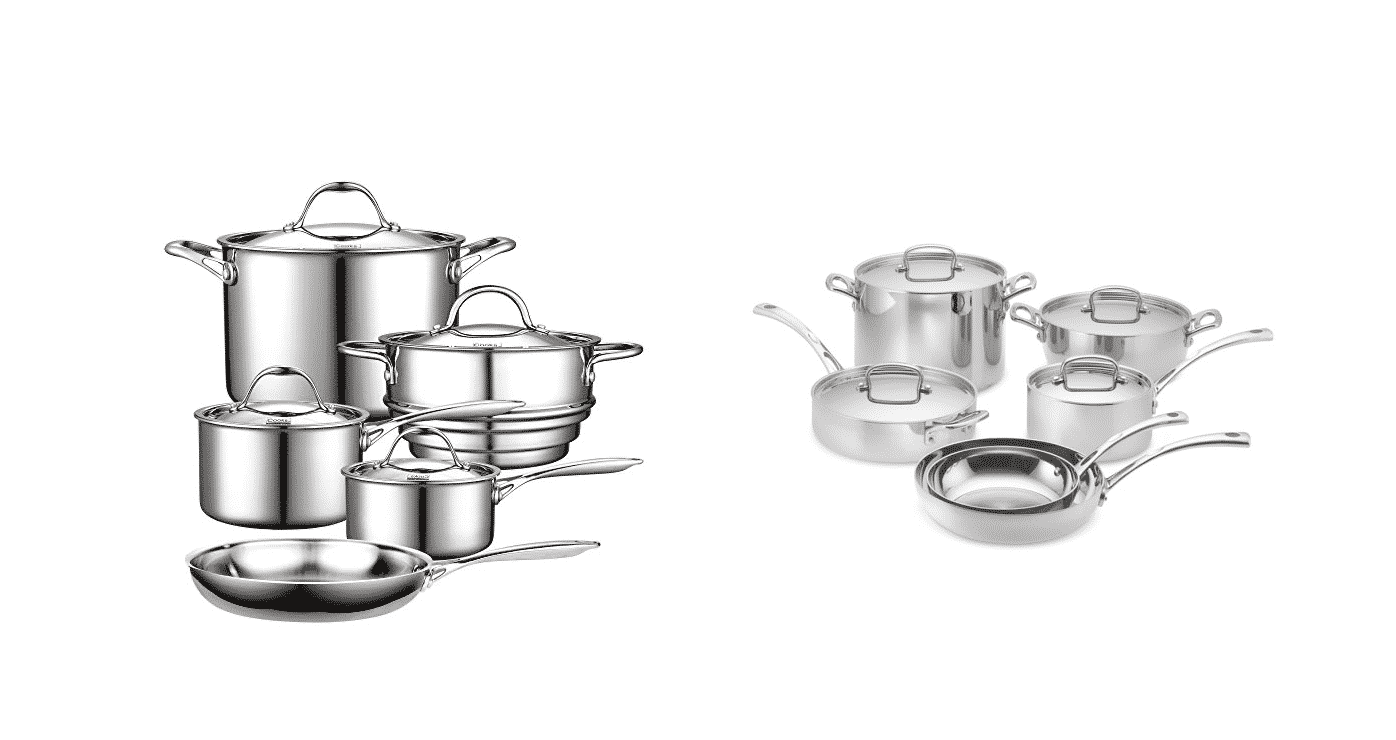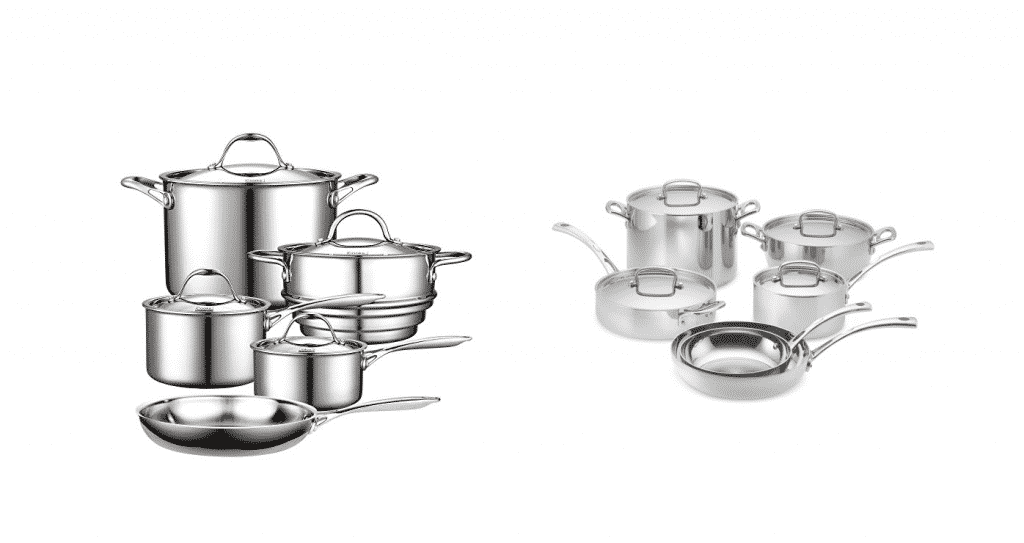 When it comes down to the cooking world, one has to be extremely mindful of the kitchenware and cookware. This is because the cooking pots and pans make a great difference in the overall texture and flavor of the food. With this being said, there are different brands out there and we have added Cooks Standard vs. Cuisinart, so you can make an informed choice!
Cooks Standard vs Cuisinart
Cuisinart Cookware
Cuisinart cookware is one of the most reliable brands out there and they have come up with stainless steel construction. The construction of Cuisinart promises versatility without compromising on the shine and durability. They have come up with a variety of top-notch kitchen sets, ranging from affordable sets to professional sets.
With this being said, Cuisinart has something for everyone which makes it a fine choice for everyone out there. The majority of Cuisinart cookware has multiple-ply construction that looks pretty durable and sturdy. On top of everything, all their cookware promises even heat distribution, leading to gentle golden brown crisps, and promises zero hot and cold spots.
The Cuisinart cookware is safe to use with induction stoves and gas stoves. They have ergonomic designs that make everyone has higher control over cooking and functionality. Also, there are drip-free rims, so you don't waste food during stirring and whisking. Above all, the Cuisinart cookware is safe to be used in the broilers and ovens as long as you don't surpass the 550-degrees Fahrenheit scale.
This cookware is easy to clean since you can dash them into the dishwasher for quick and convenient cooking. As far as the downsides are concerned, Cuisinart cookware has inefficient heat distribution in case you are using electric stoves. It wouldn't be wrong to say that Cuisinart cookware is a fine combination of practicality and value for your money.
In addition, the drip-free rims promise zero dripping and pouring out of the liquids. We are absolutely in love with the thick construction that promises sturdiness and durability. Also, the handle design is pretty ergonomic that offers control over functionality. On top of everything, Cuisinart cookware comes with a lifetime warranty that speaks volumes about durability and longevity.
Cooks Standard Cookware
This is another top-notch kitchenware and cookware brand in the market. This cookware is a fine choice for people who are tight on the budget without compromising on the cooking outcome. The cookware has a stainless steel construction with a clad core that outlines the highest standards of performance, durability, and strength.
Some of their models also have aluminum core sandwiched between two layers of stainless steel. This construction will promise sturdiness and the heat distribution will be pretty even, so you will have a consistent cooking outcome. All in all, the cookware will heat up pretty quickly and the cooking performance will be high-end.
As far as the oven usage is concerned, this cookware can withstand oven temperatures up to 500-degrees Fahrenheit. On top of everything, the handles are the most common part of Cook Standard cookware. This is because they are designed with a snug-fitting and the stainless steel construction is highly sturdy.
With this being said, the handles have cooling handles, so you can easily use the handles without oven mitts. All in all, these handles will promise convenient lifting. It wouldn't be wrong to say that Cooks Standard cookware has a well-balanced weight configuration with heavy-dusty and high-strength construction that promises durability.
In addition, the cookware has curved rims which makes it easy to pour the gravies (or any liquid) without spilling. Once you are done with cooking, you can clean up the cookware in the dishwasher, so it will be pretty convenient. When it comes down to sizes, there are two size options, so everyone has something to use. The pans have a shiny finish that looks appealing.
As far as the downsides are concerned, the Cooks Standard cookware is not suitable for induction stoves because it tends to make noises. Also, the interior finishing is not reliable because it struggles with discoloration. However, none of these cons will impact cooking performance.
The Bottom Line
The bottom line is that both cookware brands are durable and sturdy and promise convenient cooking. Also, both of them are easy to clean. However, the heat withstanding levels are different and Cuisinart is a relatively expensive choice.