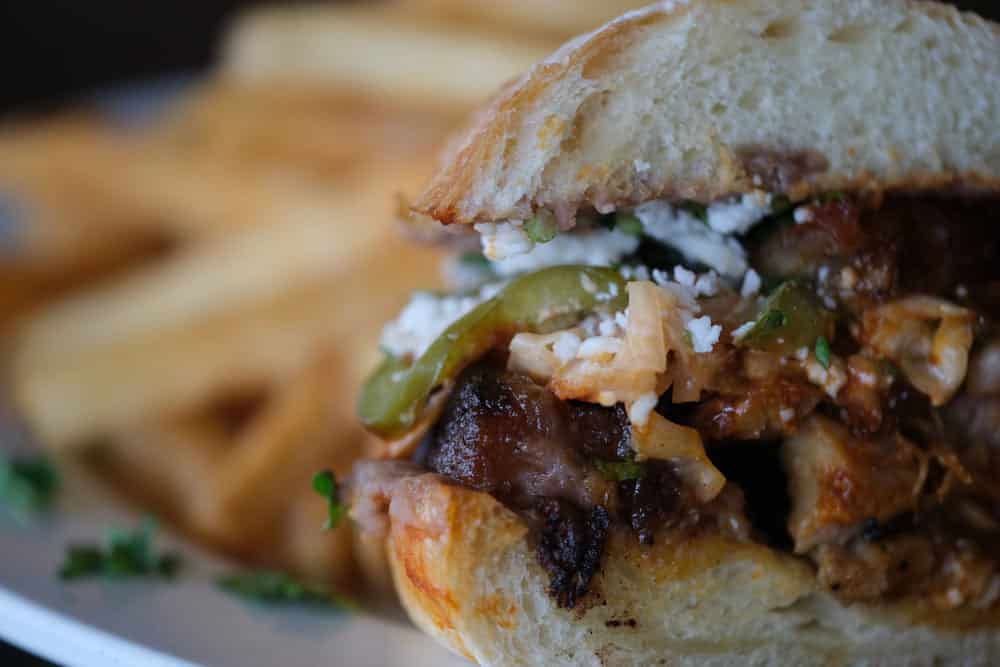 The cheese gets its name from the area of origin in Mexico. The cheese's made up of cow's milk and has a mild flavor. The milk is either raw or pasteurized. There is a salty and mild sourness touch to this cheese. It is a cheese that has good melting properties and holds well after heating. It's versatile and you could use it in enchiladas, fondues, and various fried cheese dishes. The color is pale, and the texture is semi-hard. The cheese is slightly crumby.
So, if you are wondering if there are some reasonable chihuahua cheese substitutes, then do not worry. We have jotted down a list of cheese you can use in place of chihuahua.
Chihuahua Cheese Substitutes
1) Mild Cheddar
Cheddar is one of the most famous cheeses worldwide. Its origin is from Somerset and thus is widely consumed in Great Britain. Cheddar has a strong flavor, but here we are recommending mild cheddar. It is aged for a short time. It has a mild, creamy flavor similar to chihuahua cheese.
Mild cheddar has a high moisture content which can cause problems in some dishes. The texture is smooth, yet it does not crumble. This one is a great melting cheese and goes well in sandwiches, quesadillas, and chilis. Thus, if you want to replace chihuahua, experiment with mild cheddar.
2) Monterey Jack
Monterey Jack is an ivory-colored cheese that is made from cow's milk. Hailing from America, this cheese takes about three months to achieve the standard form. It has a mild flavor with sweet touch making it a nice alternative to a chihuahua.
The texture is stiff and crumbly owing to the holes in the cheese. However, it is smooth. A top feature of any cheese is its melting ability. Monterey jack ticks this mark, as it has a good melting ability. You can use the cheese in sandwiches, Mexican burritos, or cheeseburgers.
3) Muenster
Muenster is another cheese that comes from the US. It is a semi-soft cheese inspired by German immigrants. The cheese has an orange rind and is made from cow's milk. The flavor is mild and similar to chihuahua, but with aging, it gets a stronger taste.
Muenster's soft and smooth texture makes it an ideal candidate to use in recipes calling for melted cheese. Owing to its versatility, you can add it to quesadillas, pizza, cheeseburgers, and sandwiches. Thus, add it to any recipe calling for chihuahua cheese and you will not be disappointed.
4) Colby
Colby is on our list of Chihuahua cheese because of its taste profile. It is mild in flavor and has a nutty touch. Colby is a cheese native to America. It is a semi-hard cheese that comes in orange color.
This versatile cheese is good enough to go through your evening meal of sandwiches, casseroles, and fruits. If you want to have a soft and creamy substitute, Colby should be your go-to cheese. Furthermore, like a chihuahua, Colby melts easily giving a nice kick while eating.
5) Oaxaca Cheese
The full name of Oaxaca is Queso Oaxaca cheese. It is a white cheese that comes in a ball of string. It is manufactured in Mexico and is mainly used in Mexican cuisines. Oaxaca is a stretched curd cheese and does not have a rind.
The taste of this cheese is mild and creamy. Thus, it can substitute chihuahua in terms of flavor. Oaxaca is a versatile cheese so you can use it as a stuffing, in soups, and in various flavorful dishes. Shred and garnish it on tacos and beans. So, you could consider it while making a recipe calling for chihuahua cheese.
Cheese is a top ingredient in many dishes, and it has many varieties. One such cheese, the Mexican chihuahua is a great choice in Mexican cuisine. It may be hard to find chihuahua at a grocery store. However, you can look out at places where Mexican stuff is available.
If you want to try any other cheese, go with other cheeses like mild cheddar, Colby, Oaxaca, Monterey Jack, or muenster. These are similar in taste profile i.e., a mild flavor. The texture is close as well. Thus, you can add any of these types in a recipe calling for chihuahua cheese.