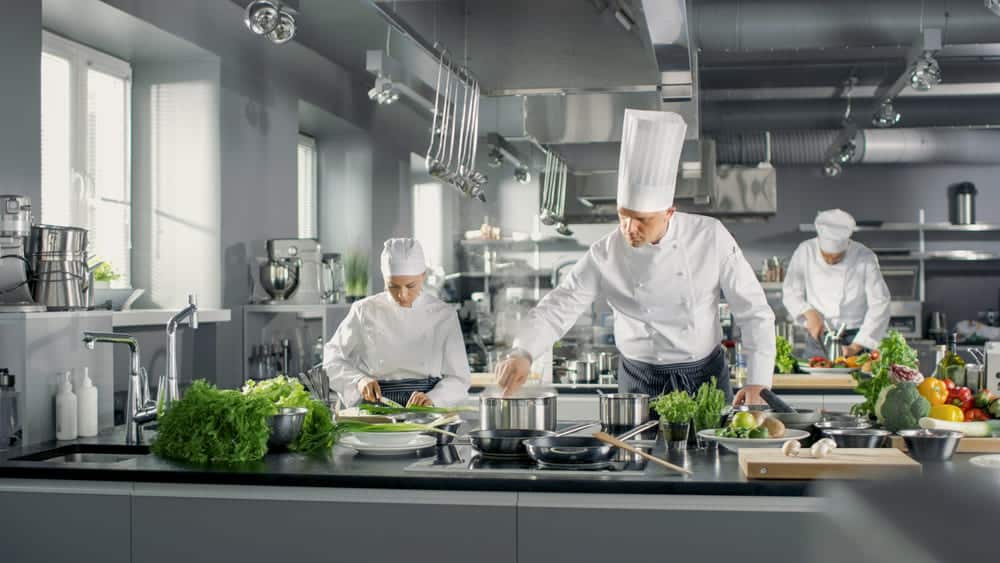 The cooking world has past progressed the traditional ways of managing professional kitchens ever since the separate kitchen roles for each task emerged. Nowadays, each professional kitchen has separate sets of members to take care of the kitchen and management staff. Chef de cuisine and executive chef are the two main roles of kitchen professionals that have the responsibility to look over the smallest details and grasp them for any possible betterment. People usually mistake chef de cuisine and executive chef to be the same. However, that's not how you usually think, chef de cuisine and executive chef are totally distant roles and have almost opposite responsibilities.
There are a lot of kitchen orientation rolls that exist to facilitate the smooth cooking flow in any high-end professional kitchen. In all those roles, chef de cuisine and executive chef are the top ones and the most attention-grabbing ones. In this article, we will walk you through the dynamics and working of both the executive chef team and chef de cuisine team so you comprehend their functions well. You will also understand how chef de cuisine and executive chef have comprehensible differences. Read on.
What Exactly Is Chef Executive And What Do They Do?
The Chef executive is also known as head chef and chef manager. They have quite big roles in their hands such as overseeing the kitchen flow and checking up if the management of the professional kitchen is right. They make sure that their kitchen products are cost-effective and have a high quality.
They don't take much part in cooking stuff and neither do they gather the cooking items and run the kitchens. All the chef executives are highly skilled and very well educationally established. Multiple outlets have chef executives that control the cooking flow in any large or small kitchens.
Now, What Is Chef De Cuisine And What Do They Do?
Chef de cuisine is a unique French term that many people use in European kitchens as well. The representatives take care of the menu making work as well as managing entire cooking tasks, examining cooking items and their ingredients along with all other minor cooking details for any professional kitchen.
They take charge of the other chefs to make sure if they are cooking the required way or not. Chef de cuisines are accountable for all the kitchen work.
Chef De Cuisine vs Executive Chef: What's The Difference?
To your surprise, chef de cuisine isn't what, you might be thinking it is, chef head or master chef.
No doubt that both of them have work in professional kitchens. However, their jobs are quite distant. Executive chefs have the job to manage larger kitchen restaurants as compared to chefs de cuisine which has control over a single facility only.
However, in many cases or restaurants, you will see that both the executive chefs and chefs de cuisine are used to working their way straight through the entire boundaries of professional cooking.
Both of these kitchen hierarchal roles must have an adequate amount of knowledge on topics of culinary and other kitchen responsibilities.
Executive chefs are responsible to carry out extensive and well-oriented supervisory roles whereas chefs de cuisine work under the executive chefs that are most likely to be linked with actively hands-on preparation of meals.
Their jobs are all about the professional kitchen cooking flow but the responsibilities are very distant.
Comparing Responsibilities Of Executive Chef And Chef De Cuisine
Here are the job responsibilities of the executive chef:
Food Menu crafting and creation.
Crafting a daily maintenance schedule to check if all the products used are safe and high-quality.
Manage budgets and costs.
Implement rules that minimize food wastage.
Ensure strict quality food items.
Creating food safety plans for the cooks of the chef de cuisine team.
The comparing responsibilities of chef de cuisine are:
They link with local food vendors and wholesale suppliers to ensure purchasing high-end items.
Check the quality of food while distributing the work to cooks.
Ensure maximum kitchen efficiency by assigning the right amount of work.
Inspection of all the items, from the cutlery to the portion size.
Chef De Cuisine and Executive Chef, both are necessary to work out professional kitchen dynamics. Although, they both have quite a distant workflow and responsibilities.