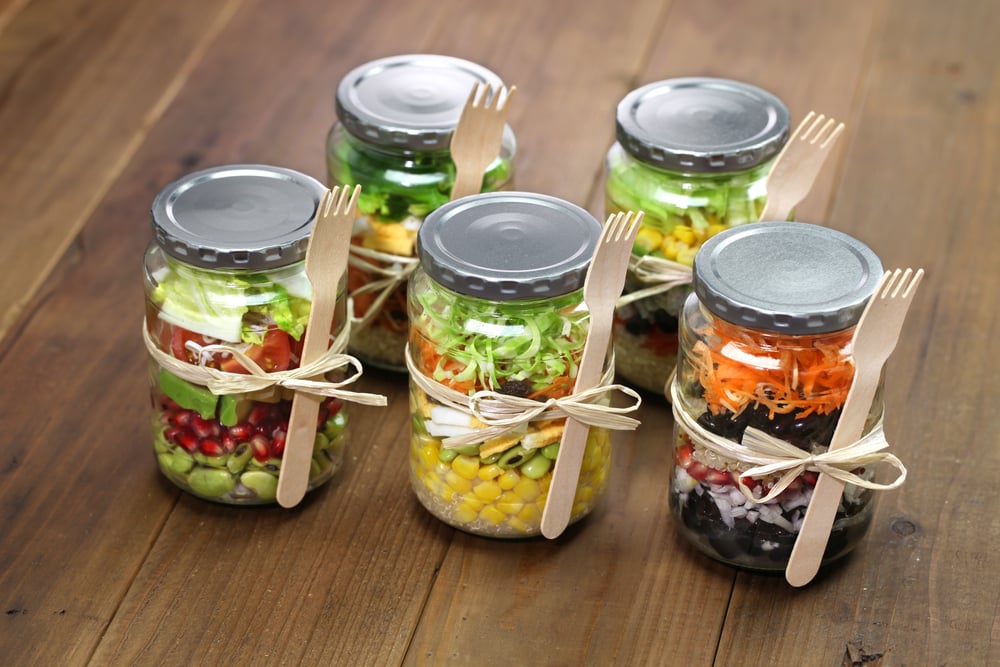 What are Mason Jars?
Mason Jars are simply glass containers that are used in most households in order to preserve food of all different types. They're named after John Landis Mason, who patented them in 1858. The jars feature a band, which is simply a metal ring. There's also a rubber ring on the jar which is an important part of its structure. This ring creates a n airtight seal when it is placed under the lid of the Mason jar. Both the previously mentioned bars and these lids are intended for single-use and come with each Mason ar. They can also be purchased separately, meaning that you won't have to buy a new Mason jar each time you need a new band or lid.
Mason jars come in many different shapes and sizes. There are larger jars that are used to store most types of foods while there are also smaller ones for specific types of food. These jars are usually made of soda-lime glass. Mason jars also have different names which vary depending on their size or manufacturer. The process of preserving food using a Mason jar is actually a bit more complicated than most would think.
Can You Put Mason Jars Inside of a Pressure Cooker?
There are many different effective ways of preserving food. These different methods are applicable depending upon the type of food in question. For example, there are different ways of preserving high-acid foods using Mason jars while there are also different ways of preserving low-acid foods. One of the most effective ways of preserving the latter type of food is pressure canning.
This method involves a person to place their Mason Jar inside of a pressure cooker. Many wonder whether or not if it is actually possible and safe to put a Mason jar inside of a pressure cooker. You've got nothing to worry about if you're one of these people. Pressure canning is actually completely safe, given that you do it right.
The process is actually recommended by most and won't cause any harm. You can use it to keep all sorts of low-acid foods preserved. In short, you can put a Mason jar inside of a pressure cooker without facing any problems, although it can also depend on the jar in question. Make sure that the type of jar you're using is of high quality. Your jar will be able to easily handle pressure canning if it is authentic and of high quality.
Putting your Mason Jar inside of a pressure cooker in order to preserve food isn't just safe, it is also quite advantageous. There are multiple advantages of using the method. It will maintain the flavors of each ingredient that you put inside it, while also using much less water as compared to pressure canning. However, it isn't completely perfect, as the method has disadvantages as well. Regardless, you can put your mason jar inside of a pressure cooker without facing any sort of problems with the jar or the cooker.