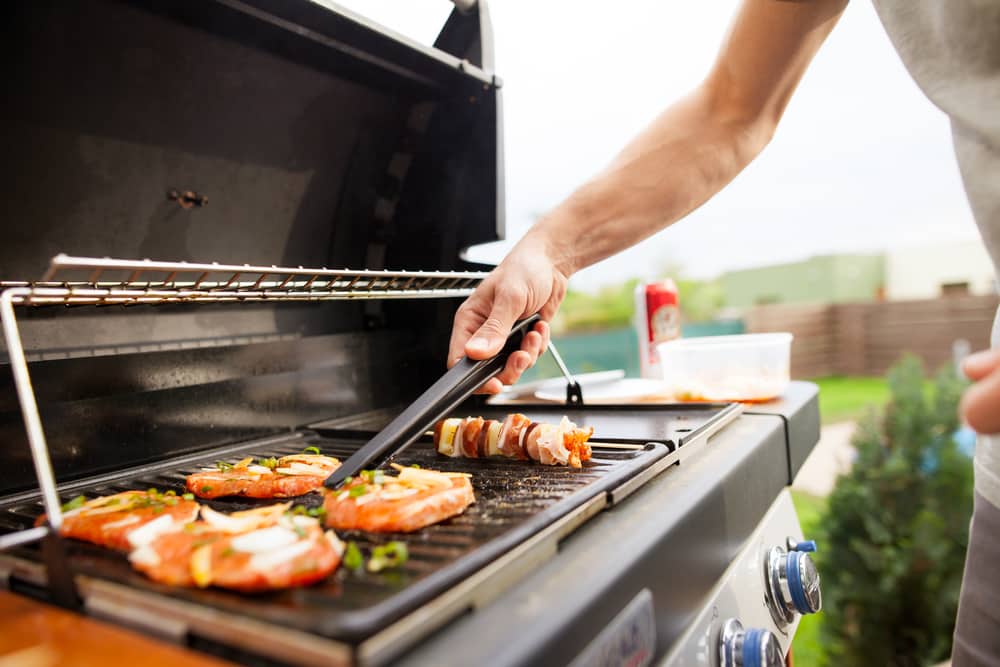 While many people choose to install filters for getting access to clean water for regular drinking purposes, many people are still choosing the boiling method. This is because they think that boiling the water will kill all the germs and bacteria that can possibly harm them. It's needless to say that stoves can be used for boiling water, but there are times when you cannot use your kitchen stoves. So, if you have a gas grill, it's possible that you use it for boiling water, but there are other factors that need your attention!
Can You Boil Water On A Gas Grill?
It doesn't matter if you want to boil water for drinking purposes or for making tea or preparing coffee; stove and coffeemakers seem like the most convenient choices. However, when the power is out, or you cannot use the stove, you can opt for a gas grill to boil water. Keep in mind that using a gas grill for boiling water isn't a recommended practice for daily use, but you can use it whenever there is an emergency. So, be it the gas grill or propane grill, you can use it to have access to boiled water.
For boiling water on the gas grill, you need to light up the burner on the gas stove and put the kettle on top. It is better that you pour water into the kettle before putting it on the gas grill to make sure the flame doesn't harm you. Generally, the gas grill takes around two to five minutes to boil, but it also depends on the temperature you have set on the gas grill. Moreover, the boiling time will be impacted by how thick the kettle is because thin metal heats up quickly, resulting in faster boiling.
Additional Tips To Purify Water
If you cannot manage to purify water by boiling, you can also try some other methods of purifying water, such as;
First of all, we suggest that you use water purification drops or tablets. This is because you will only need to add these into the water, and it will kill all the contaminants, making water safe to consume. Some of these include iodine, chlorine dioxide, and tetraglycine hydroperiodide. Also, you need to let the water sit for a while to make sure water is fully purified
The second way of purifying water is the UV treatment. With this method, you let the UV rays of the sun pass through the water, which damages the germs' DNA, resulting in the disinfection of the water. For this purpose, you need to put water under direct sunlight but cover the top of the jug to make sure dust doesn't go in. Moreover, when you put out water in the sunlight, you can add a few drops of lime juice
Lastly, you can use activated charcoal as it's famous for taking up the toxic compounds and germs from the water to make sure the level of heavy metals and fluoride is reduced. As far as the method is concerned, you simply need to add an activated charcoal piece to the water (put it in the cloth bag), and the water will be purified