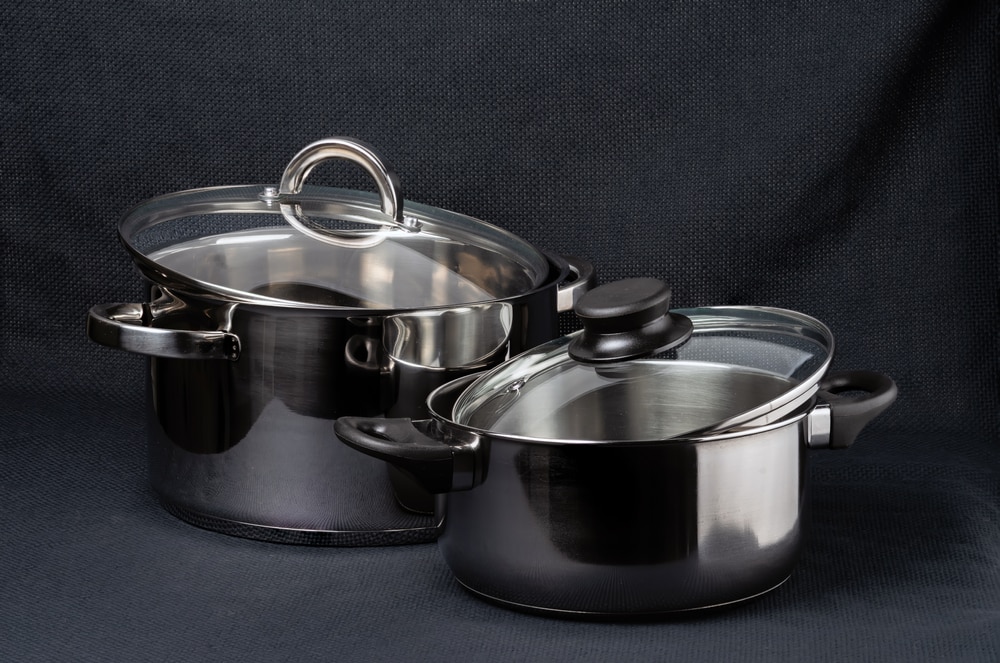 If you often find yourself in the kitchen cooking your favorite dishes, then you should have a good idea about how important it can be to have the right tools at your disposal. Having the right cookware can make your recipes taste and look so much better. Even more so, they can even help make the process get simpler and more convenient for you.
Calphalon vs KitchenAid
When it comes to cookware, Calphalon and KitchenAid are two of the most reliable brands that you can choose from. However, both these brands seem to offer a pretty good deal which is precisely why most people get confused on which option to go for.
If you are also having a hard time deciding between the two brands, then this article should help make things easier for you. We will be making a comparison between Calphalon vs KitchenAid by discussing all the important aspects of both these brands. So, let's not waste any time further and get right into it!
Calphalon
There's no exaggeration in saying that Calphalon is one of the most reliable options that you can go for when looking out to buy cookware. From offering a wide range of high-quality cookware to providing their customers with a good deal of cutlery, bakeware, and various kitchen utensils, the brand has made a name for itself.
For the past couple of years, they have been constantly providing many products which have all been highly regarded in the market. Their products are well-rounded and can be used in pretty much every case scenario.
Not only do their popular series of cookware, including the stainless steel series, incorporate a great design, but they are also made using top-quality materials. These things help in making sure to give you a lasting and satisfying experience while cooking your favorite food.
On top of that, Calphalon's products are priced at a very reasonable price range, without needing you to have to pay a whole fortune. Ultimately, Calphalon is a deal-breaker for those looking not to spend too much on cookware but want to have the best possible experience in the price tag.
KitchenAid
As the name of the brand might suggest, KitchenAid is a renowned brand that has been offering kitchen products for quite some time now. The brand goes back to 1919 when they first announced their electric stand mixer. Since then, they have been reliably providing their customers with various kitchen appliances.
While being incredibly popular in the U.S, it is also one of the most affordable luxury brands that you can go for. KitchenAid might be the best option that you can go for, especially when you want to have an American-style kitchen.
Though KitchenAid might be one of the oldest kitchen brands out there, they never really stopped reinventing and improving their products over the past couple of years. Furthermore, according to plenty of users, the quality of materials and the shape of the cookware offered by KitchenAid also help in cooking food noticeably faster than others. Not only that, but their products also don't take too long to preheat, and should help cook a perfectly balanced meal.
The only downside that you might see in most KitchenAid products is that they are too heavy for some people. But then again, this is more up to personal preference as we have also seen users barely even noticing it.
The Bottom Line
Comparing Calphalon vs KitchenAid, there isn't a solid answer when you compare the two brands against each other. Both brands offer incredible value for the money, and both have their ups and downs.
However, if you can't decide which one to go for, then we strongly recommend you consider what kind of cookware you are looking for in the first place. If you are fine with either option, then simply go for the one that is cheaper and easily available.