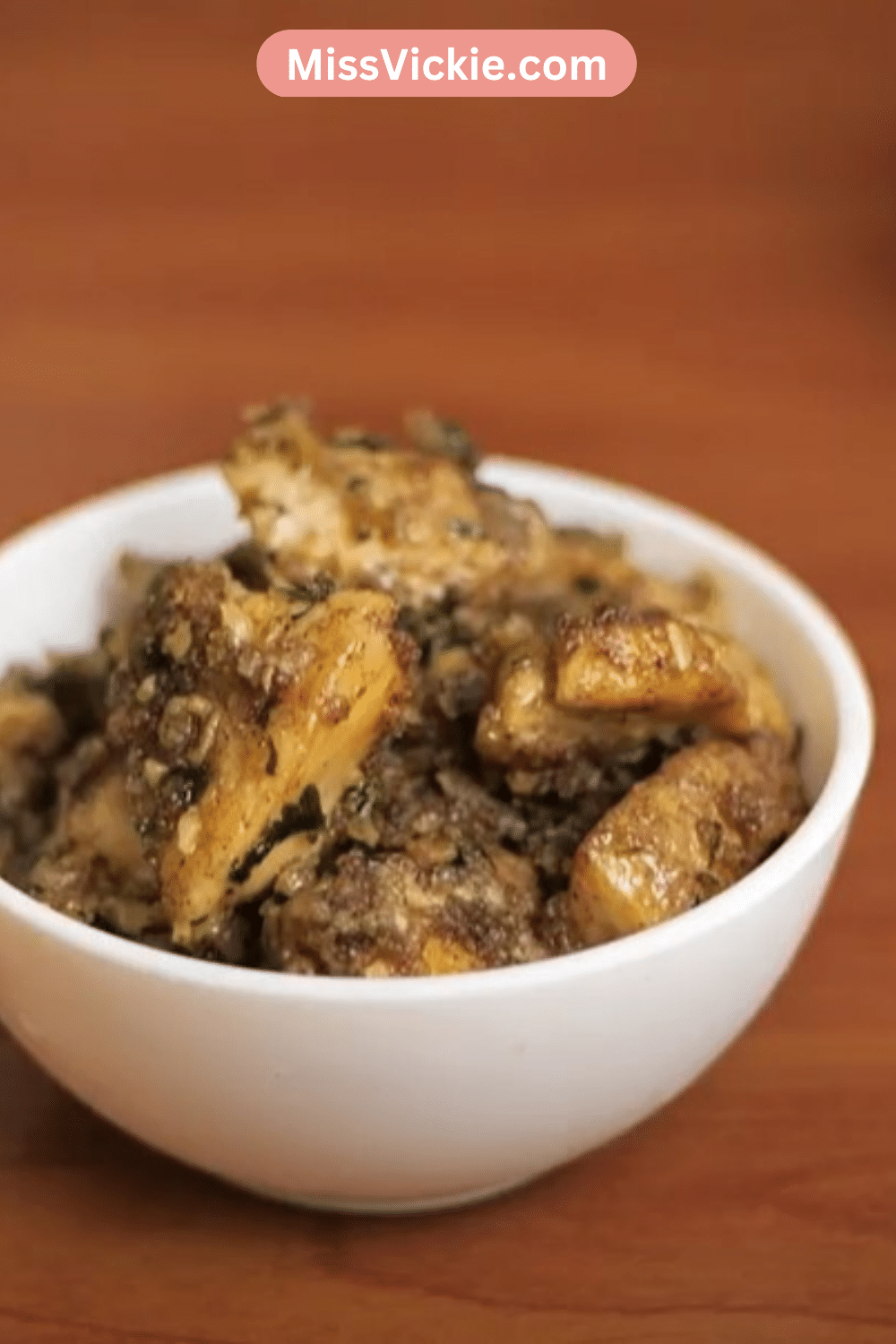 Everyone has at least that one type of food that they always love. From childhood till now, you might not eat it regularly; but when you do, it hits the spot each time. I have a few foods like that, and butter chicken is one of them.
It's been a favourite of mine since I was little. It's something I can easily make and know it'll be good, making it a reliable recipe to count on.
Today, I'm here to share it with you so you can enjoy it as much as I do! If you're a fan of the dish and want to make it a different way this time, or if it's just your first time making butter chicken, this recipe is my take on the dish that you can easily follow.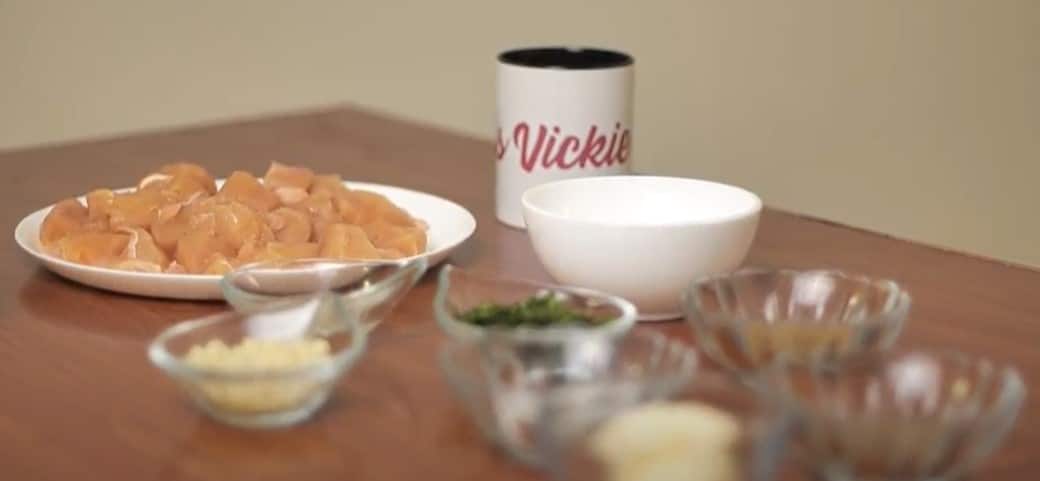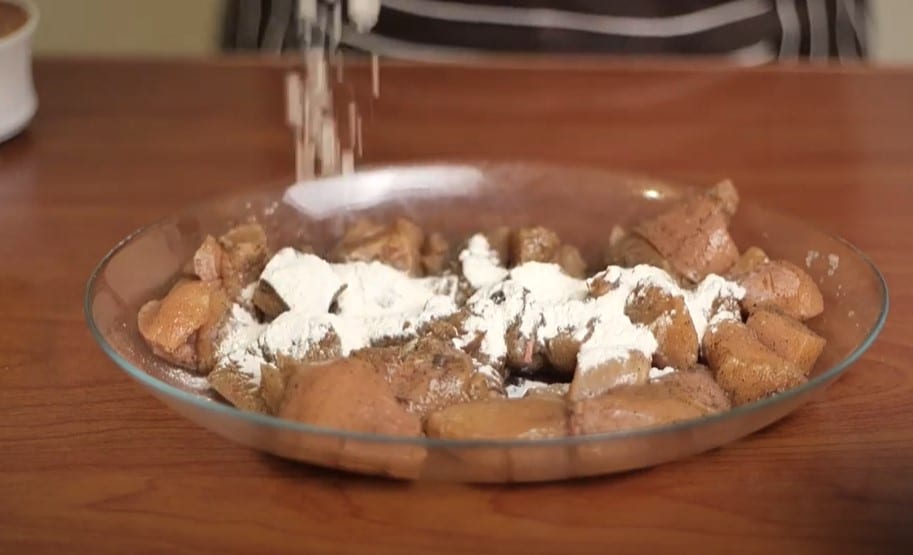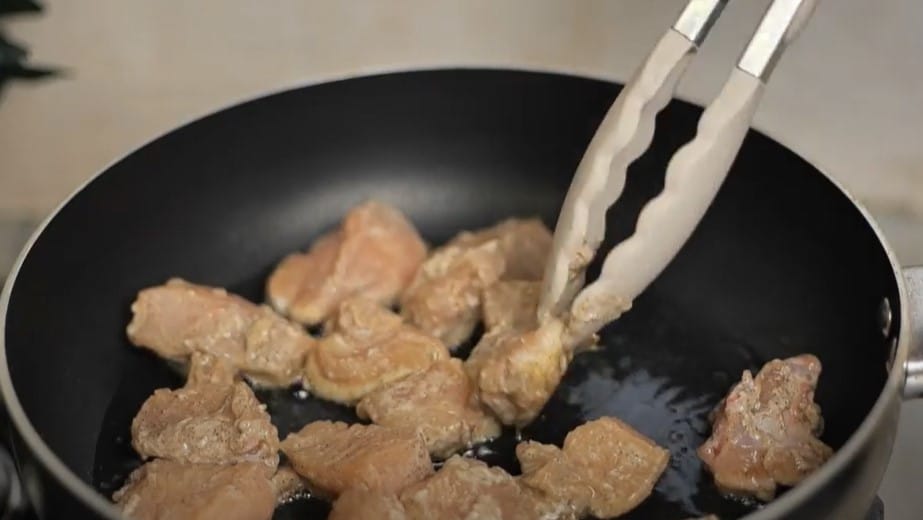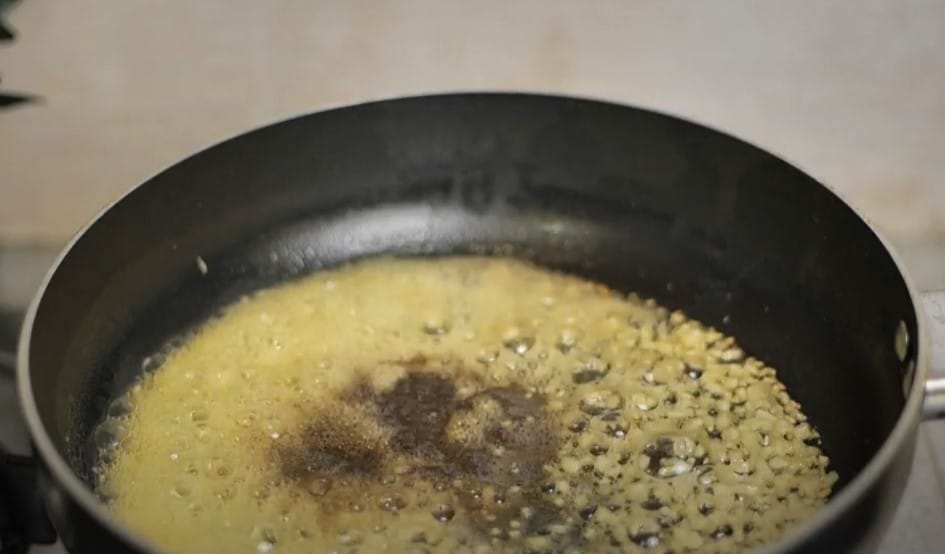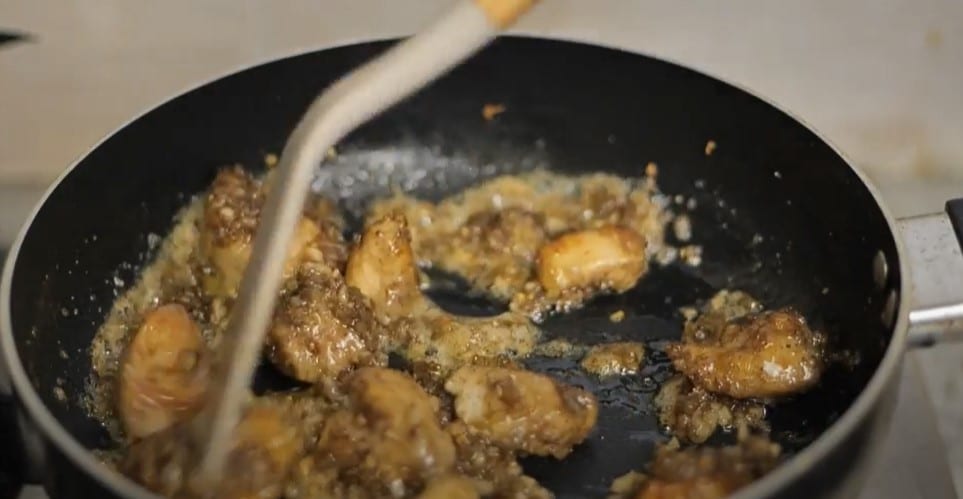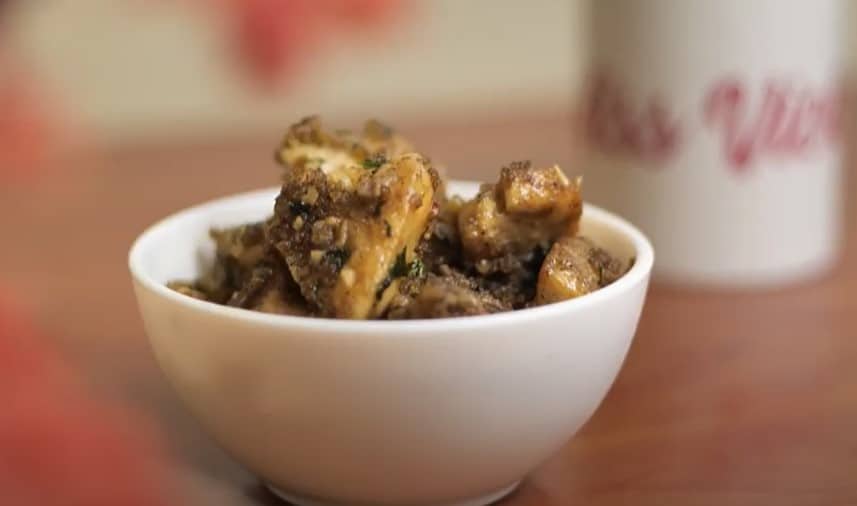 Print
Easy Butter Chicken Recipe
You can never go wrong with a nice serving of butter chicken, whether you're having it with rice, naan bread, or plain. Follow my recipe to learn how you can make it so good, everyone will want seconds!
Author:
Prep Time:

2 hours

Cook Time:

21 minutes

Total Time:

2 hours 21 minutes

Yield:

2

1

x
Category:

Dinner

Method:

Marinate, Cook, and Serve

Cuisine:

Indian
I'm guessing you can already tell that both butter and chicken are going to be a big part of this recipe. But, it isn't just those two. Here's what you'll need to make this recipe, and how much of each ingredient too:
500 grams

of Boneless Chicken
Salt, as per your taste
Black Pepper, as per your taste

5 tablespoons

of All Purpose Flour

2 tablespoons

of Cooking Oil

3 tablespoons

of Butter

4 teaspoons

of Garlic, Chopped

2 teaspoons

of Oregano

2 teaspoons

of Lemon Juice
Parsley, as per your taste
That's another great reason to love this recipe. The ingredients list is short, and most of it is stuff I already have in the kitchen at all times. I'm sure you do too, but if you don't, I guess a shopping trip is in order until we can continue.
But, before you get started, there's one thing I'd like to add. That would be a good book, movie, or game. While you're obviously not going to put it in the butter chicken as part of the recipe, you'll find out when you get started, so it's best to be prepared in advanced.
Instructions
The ingredients are short and simple. Luckily, the same goes for the instructions you'll have to follow. Here's all you need to start making some good butter chicken at home:
Season the Chicken: First, you need to ready the chicken up by seasoning it, and that's exactly what we'll do. So, lay the chicken in a deep plate and start adding the first ingredients. Sprinkle both salt and black pepper on the chicken as per your taste, and start mixing well so it gets all over. Too much will ruin the taste, so don't overdo it. After that, do the same with 2.5 tablespoons of all purpose flour.

Cover The Chicken By Mixing: Remember to keep mixing until the chicken is completely covered. This is something I prefer to do with my hands, and you can do the same if you don't mind the feeling.

Let the Chicken Rest: Remember just a few paragraphs ago that I said you should have a good book, movie, or game ready in advance? Well, that's because this next step is to let the chicken rest for 2 hours after you're doing seasoning it. You can either do other things while you wait, or you can finally start to go through your backlog of things to watch, read, or play. Either way, I'll see you back here in two hours!

Cook the Chicken: Grab a deep pan and spread 2 tablespoons of cooking oil on it. Once the oil is warm and ready for use, you can gently start placing the little pieces of boneless chicken all across it. After it's inside the pan, cook each side of every individual chicken piece for 7-8 minutes at least. The time it starts to change colour into a darker, more golden shade is when you know this step is done!

Melt Butter: Now it's time for the butter part of this butter chicken recipe. You're going to need another pan for it, so warm one up on the stove and place 3 tablespoons of butter on it. Move it around a little so it gets all over, and don't do anything else until it completely melts all over.

Cook Garlic: When the butter has melted, you can add the 4 tablespoons of chopped garlic and move it around in the butter. Cook this for 2-3 minutes at least, and move on to the next step.

Add Spices and Flavouring: Once the garlic has had some time to cook in the butter, you can move on to the next step, which is to add most of our remaining ingredients. Start it off by adding 2 teaspoons of oregano on the mixture. Then, you can add salt and black pepper once again, depending on your taste. After that, all you need to do is stir everything well so it mixes together how you'd want it to.

Prepare the Cooked Chicken: Now it's finally time to dump the cooked chicken in inside. Pour it all inside the pan with the butter mixture, and spread out each individual chicken piece so they aren't stuck together. Move them around the pan and cook the chicken for another 4-5 minutes. Then you can start applying the finishing touches.

Finishing the Recipe: You're very close to wrapping things up. All that's left is adding a few ingredients to make the butter chicken really good and special. These couple of things are 2 teaspoons of lemon juice, which you'll want to dump across the pan and stir really well. After that, the other thing is to just top things up with however much parsley you'd like on the chicken. Cook it for a final 3-4 minutes, and your butter chicken will be ready!
Notes
Your butter chicken is finally there for serving, but how should you serve it in the first place? There's definitely the option of having it on its own, but that's not how I'd always prefer it. It can be even better when there's something else to compliment it.
Lots of people prefer to have it with naan bread, since it mixes together perfectly. Personally, I love it with some rice too. Whether that's plain boiled rice, basmati rice, pulao, or something else is entirely up to you!
Nutrition
Serving Size:

2

Calories:

1177 kcal

Sugar:

1.03 g

Sodium:

2776 mg

Fat:

64.35 g

Saturated Fat:

21.573 g

Unsaturated Fat:

35.558 g

Trans Fat:

0.18 g

Carbohydrates:

25.93 g

Fiber:

4.2 g

Protein:

118.85 g

Cholesterol:

410 mg
Keywords: butter chicken recipe