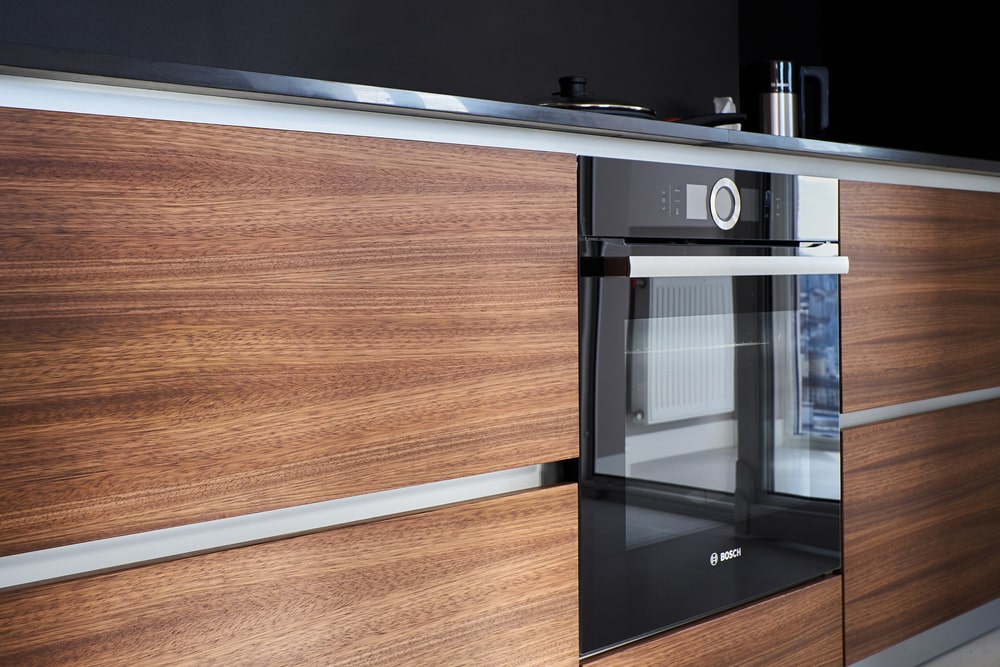 Be it Bosch or Miele both of them have made their name in the home appliance industry. It doesn't matter if you are looking for ovens or dishwashers; there is everything available at these brands. In fact, whenever you have to purchase a new oven, these two are the most common recommendation, which means it can be overwhelming to choose one. So, if you are struggling with Bosch vs. Miele oven comparison, we are jotting down all the details to help you out!
Bosch vs Miele Oven
Bosch Ovens
Bosch ovens are suitable for people who are looking for affordable and on-budget options. Bosch has production and manufacturing sites in various countries around the world, which makes these ovens easier to find. In fact, ovens from different countries are likely to have different features, depending on the target audience. In simpler words, if you purchase Bosch ovens from USA and France, both will have different features.
The majority of Bosch ovens are designed with compact and built-in designs, and the designs are limited. Also, Bosch is likely to source the parts from different companies, which means there will be a lapse in the consistency of quality. When it comes down to performance and functionality, these ovens can help with heating, baking, roasting, and grilling. On the other hand, you might not have access to smart features and customized functions.
If you are concerned about the cooking performance, it's alright, but you cannot expect it to be top-notch since these are affordable ovens. As far as convenience is concerned, these ovens are extremely easy to use because the features are quite limited. Bosch ovens are integrated with pre-set modes, which allow the users to cook food with ease. Topping it all, these ovens are incredibly easy to clean and maintain, so that's a convenience.
Bosch ovens are also energy efficient, which means you won't have to pay hefty bills with these ovens, and also, these ovens are certified by Energy Star. On the other hand, they are not very eco-friendly, so that's a bummer. Lastly, if you are on a tight budget, you can depend on Bosch for ovens.
Miele Ovens
Miele is highly likely to have better leverage because they have higher quality standards. Miele has a production unit in Germany, which promises cutting-edge technology. Having said that, there is an extensive variety of ovens available at Miele, such as steam combination ovens, steam ovens integrated with a microwave, speed ovens, single ovens, and steam ovens. Consequently, it means that Miele ovens are available in various designs and styles.
On top of everything, Miele ovens are extremely high-quality since they only use German parts in their ovens, meaning incomparable quality standards. In addition, it can be used for different cooking functions, such as roasting, grilling, baking, and reheating the food. However, there are high chances of Miele having more features or rather smart features. Miele ovens also have programmable and customizable settings.
When it comes down to the Miele ovens, they have a better cooking performance, but the final outcome depends on the oven type that you are using. On the other hand, you need to remember that if there are more features, it will be challenging to get the hang of them, hence the difficulty of using them. However, you can always consult the instruction manual. If you are worried about cleaning, Miele ovens are easy to clean, and some models also have self-cleaning features available for your ease.
Miele ovens have received the A+ grade when it comes down to energy efficiency, making these ovens suitable for regular use. On the other hand, we would like it better if these ovens were eco-friendly. As far as the pricing is concerned, these ovens are expensive but will surely provide value for the money.
The Final Verdict
According to the information provided in this article, it sure seems like Miele ovens are better as compared to Bosch ovens, especially if you want advanced features and can spare some money. This is because Bosch has affordable options, but they aren't very durable. On the other hand, Miele has better quality and more features, but it's an expensive brand. So, make a choice yourself by weighing the pros and cons!