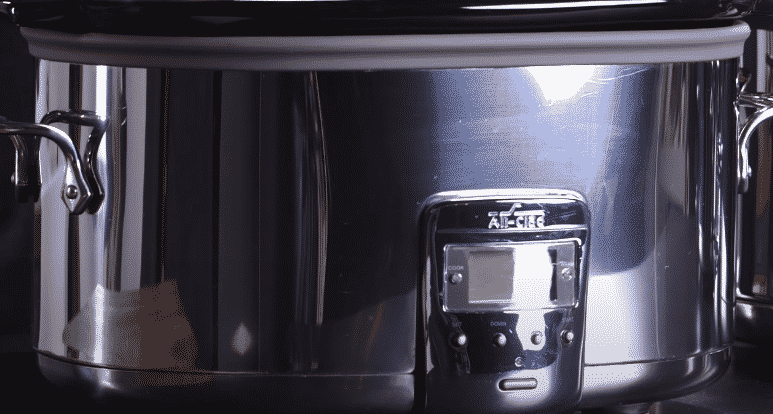 All-Clad is a well-reputed cookware brand that offers a wide range of products. All-Clad never compromises on the quality of its products and understands customers' preferences. The slow cooker is one of All Clad's best products that give luxuries to the kitchen kings. However, it has been observed that All-Clad slow cooker ceramic insert gets cracks.
In this article, we'll discuss the reasons behind the All-Clad slow cooker insert cracking, and how can we avoid slow cooker's cracking? All the information produced below will ease you to have all the precautions placed in dealing will the All-Clad slow cooker.
Why All-Clad Slow Cooker Insert Is Cracked?
First of all, All Clad's slow cooker is the finest product available in the market. If you own one, it means it has served its purpose well before you have observed that its insert is cracking due to unknown reasons. There are three main reasons for the cracking of the slow cooker's insert. The foremost reason is a sudden change in the temperature from low to high or high to low.
Secondly, utilizing a slow cooker on a stovetop burner. And lastly, placing it hard enough on the counter's surface. Due to the reason as mentioned above, All Clad's slow cooker get cracks.
How Can We Save All-Clad Slow Cooker's Insert From Cracking?
Basically, the All-Clad slow cooker's insert is made up of ceramic, which can endure significant heat. All those brand uses ceramics for the durability of the product, but if you do not use slow cooker consciously, they will start cracking. To avoid All-Clad slow cooker cracking, you should adopt precautionary measures. First, never heat the slow cooker's insert directly when the insert had been placed in the refrigerator the whole night.
Take the ceramic insert out from the refrigerator and wait till it adapts to the room temperature. Second, don't place fully frozen items in the slow cooker and start heating. It will develop the cracks in the slow cooker's insert due to temperature differences. And lastly, always place the slow cooker on the kitchen counter gently to avoid cracking.
Do I Need To Change Insert Of The All-Clad Slow Cooker When It Is Cracked?
If you find your slow cooker insert cracked and it is inconvenient for you to use it, then you have an option to change the insert of the slow cooker. All-Clad offers its customers to buy slow cooker's insert if it cracks. But it is advisable to you in this forum that investing in the slow cooker might get you in trouble if the insert does not settle appropriately in the slow cooker. Therefore, you should purchase a new piece of All-Clad slow cooker, which will give you a good experience in cooking altogether.
Conclusion
In a nutshell, we produced all the vital information regarding the All-Clad slow cooker insert cracked. Besides, we have briefed you on why it gets cracks and how we can avoid cracking. In the end, it is advised that you should buy a new insert if it is cracked.
In this space, we have gathered facts about the topic for you. So that you may have a greater level of understanding. we will appreciate your response and queries in the comment section and will be delighted to respond to you.