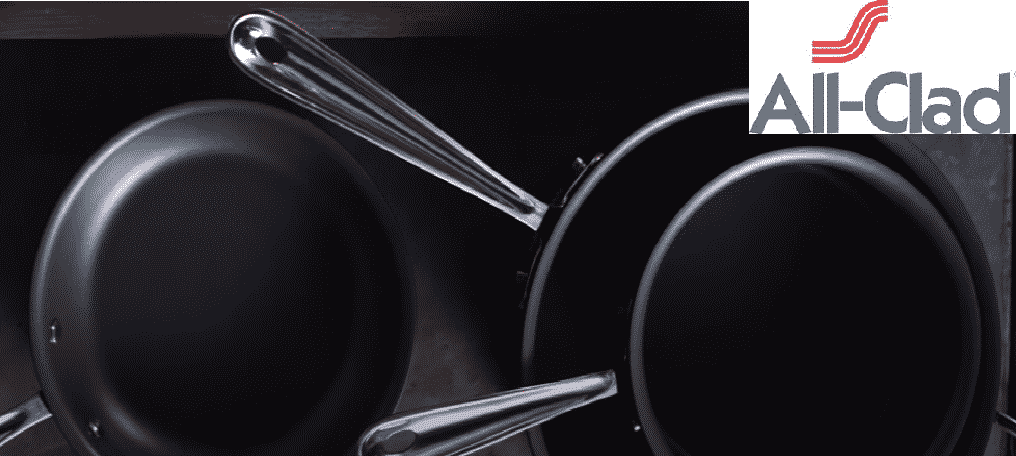 All-Clad offers a non-stick collection of cookware which is manufactured mainly in China. You won't find this level of quality in any standard non-stick cookware. Some people find it hard to tell the difference between the products and how to look into the specifications.
One of the most common confusion that people go through is deciding between All-Clad HA1 and NS1. If you do not have much idea about all the details, then both may seem almost similar to you. Taking a deeper look, you can notice how they have different shapes. However, we will discuss the shared features first in this blog.
All-Clad HA1 Versus NS1 Shared Features
Dishwasher and Oven Safe
The best part about these pans is, they both are dishwasher and oven safe. Dishwasher safe cookware can eliminate half of your washing the dishes kind of trauma. And the second-best part is you can cook any favorite dish with this cookware in the oven. This allows you to have an easy baking experience.
Handle
Both of these models come with painful handles, and it almost seems like All-Clad is a little reluctant about changing these handles despite a lot of people complaining about them. The handles might also cause you burns if you're a little carefree while working with them.
Now we will move towards all the differences that both of these All-Clad skillets possess. Even though they are almost identical, they do have a few differences that are only notable to a real cookware lover.
HA1 Cookware Shape
The shape of these frying pans of HA1 seems so much like a french skillet. The shape of these frying pans makes it easy for you to toss the food. But since it has tall sides, it gets really difficult to turn around the food during cooking with the spatula, because it can cause burns. The taller side also prevents the evaporation of liquid. These sidewalls are also very unusually thickened and quite large as well. This only makes the frying pan look fat and bulky. These frying pans also don't come with rolled up lips, which makes the pouring of liquid quite challenging.
The pots of All-Clad are made with a strange curvature. These pots come with a base that is wider than the rim of the pot. Most of the cookware manufacturers make the base of the pot smaller as compared to the rim so that they can do cost-cutting. However, All-Clad does not do this and they have their significant style. But it's still hard to understand why the slim opening makes cooking in this pot a bit more challenging. However, this odd structure only comes on the HA1 series of All-Clad. Stainless Steel lines of All-Clad offer a very unique structure.
NS1 Set
The NS1 cookware set of All-clad comes with a structure that is almost identical to their stainless steel collection. The frying pan comes with rolled lips and the sides of the pan are lowered. The lowered sides make it easier to flip the food with a spatula and it also makes the pouring of the liquid easier. All-Clad comes with an amazing structure of their skillets. If they make any deviation in their pans structure, then it's a bad idea.
Lid Design
The lid of the pans are made in a distinguished style among both of these. HA1 provides glass lids with their set. Whereas it is attractive to have it, as soon as it streams it becomes useless. The bigger worry can be about it shattering. NS1 cookware sets offer their users a metallic lid.
Price Of Both
When it comes to price, they are almost identical. Among them, NS1 is the expensive one. However, it is worth that extra cash. Anyone would agree on paying the difference since it is more functional and better than HA1. In the Ha1 series, you will notice that the company has taken a few cost-cutting measures. The company has decreased the pot size and that indicates a cost-cutting measure taken by the company. They are just trying to save the metal. This decreased size just makes it hard cooking in this pot.
The NS1 appears to be a replica of their ordinary cookware. Which is an all-around suitable design and you get a metallic lid. We still do not understand why the NS1 cookware is getting tougher to locate even though
Hopefully, this blog was helpful enough for you to decide between the two sets offered by All-Clad.