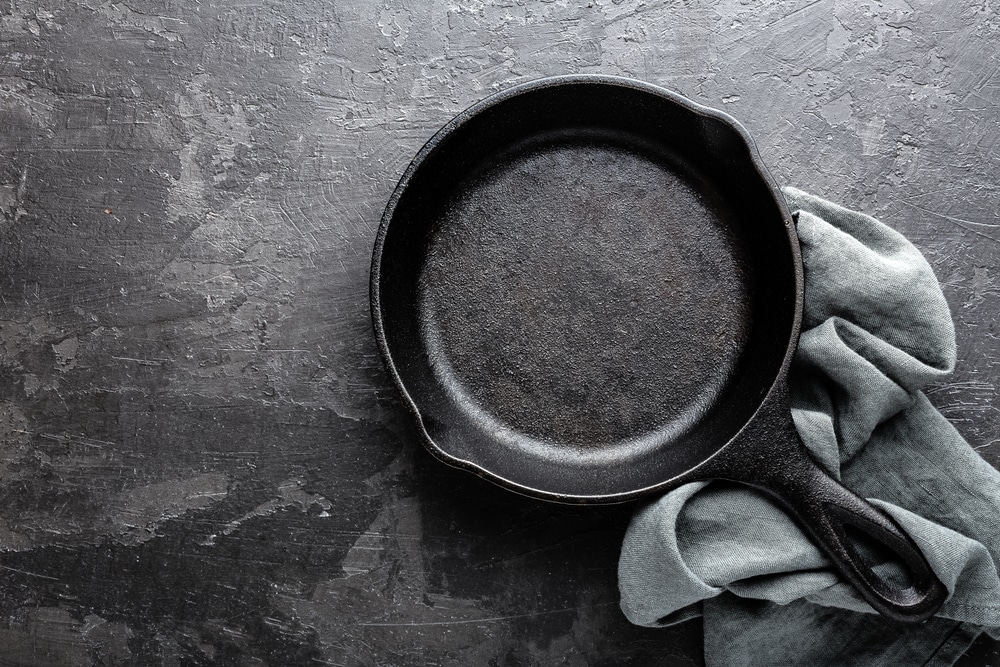 Pans are evidently one of the essential cooking vessels for every kitchen, but with various pans in the market, how would you know which is the right one? Ranging from coatings to sizes and shapes, there are different options, such as French skillet and fry pan. So, with this article, we are sharing information about both these types of pans!
All-Clad French Skillet vs Fry Pan
All-Clad is one of the most promising brand names when it comes down to purchasing cookware. This is because they have an incredible range of pans available to meet different cooking needs. For the same reason, they have French skillets and fry pans available, but it is challenging to choose one. So, in the section below, we are sharing the information about both of them, so you can understand the differences.
Frying Pan
A frying pan is a critical cooking vessel for every kitchen, and it's a fine choice for people who need something casual for their kitchen that can be used for different purposes. The frying pans are available in different sizes, ranging from six inches to sixteen inches to make them suitable for a variety of functions. It wouldn't be wrong to say that the size of the frying pan will impact the functionality.
For instance, the smaller frying pans are suitable for frying eggs, while the bigger ones can be utilized for making shallow-fry foods and stir-fry recipes. The frying pans are known for the flat bottom, which means they will have even and effective heat distribution. In addition, the frying pans are designed with low sides that act as defining characteristic as it helps prevent spilling. Since the frying pans don't have high sides, it is meant to fry the food rather than simmer it.
In addition, they are designed with one and long handles, which leads to easier maneuverability. However, the bigger frying pans might have a small grab handle with a long handle to help distribute the weight. Also, keep in mind that frying pans don't come with lids. For the most part, frying pans are usually made from stainless steel, but All-Clad has these pans available in aluminum as well.
However, we suggest that you opt for a stainless steel frying pan because it has better heat distribution and anti-corrosion properties, leading to easier handling. Moreover, frying pans are durable and will last for years. There are some frying pans available with nonstick coating, which allows easier frying without using too much oil. All in all, a frying pan can be used for caramelizing food and frying meat cuts, mushrooms, and vegetable.
French Skillet
A French skillet is another important addition to the kitchen cookware, and it has various similarities to a frying pan, but there are some differences as well. Honestly, these are small differences, but they make a huge difference in the kitchen. There are various sizes of French skillets available in the market, starting from eight inches to twelve inches. The French skillets have a flat bottom for seamless heat conduction and distribution, leading to proper cooking outcomes.
French skillet's flat bottom also delivers a bigger surface area, which means you will be able to cook more food at once. As compared to a frying pan, French skillets have higher sides, which results in over three inches of deepness. The sides tend to be straight, but some of these pans are also integrated with rounded and sloped sides. As a result, the French skillet is able to hold more liquid and food. Not to forget, these skillets allow flipping and tossing of food.
The French skillet is designed with a long handle as well as a grab handle, resulting in easier control and utilization. While there are stainless steel French skillets available, some of them are also manufactured from cast iron material. In addition, some of them are designed with a nonstick coating, but they won't be durable because of the straight sides.
While they can be used for similar functions as frying pans, it has the capacity to hold more liquid. However, keep in mind that French skillets will lead to difficulty in flipping and tossing the food. As far as the quality of French skillet is concerned, All-Clad has utilized high-end material.